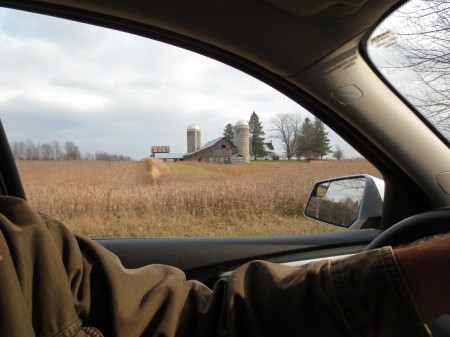 We went to Michigan (and Wisconsin) — It's where precious family live, eat, laugh, love, farm, can, build, cheer for the Packers, play cards, enjoy campfires, worship and hunt.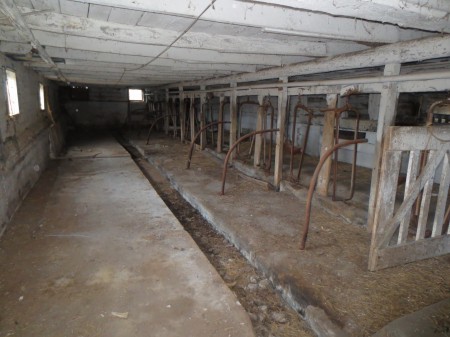 Once thriving century old family farms are deeply special — Wish I could go back in time.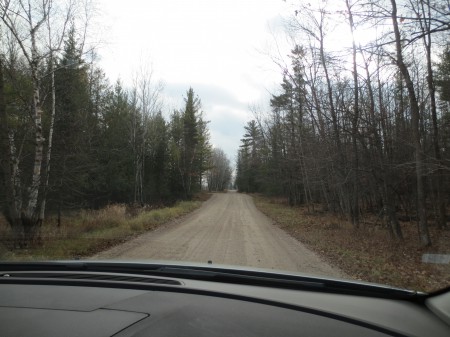 It's Winter and snow will be falling — I thought all was beautiful, but locals say to come back in the Summer or early Fall to see the changing leaves.  This visit we traveled through Menominee, Green Bay, Stephenson and Wallace (I think) and post the food angle about it.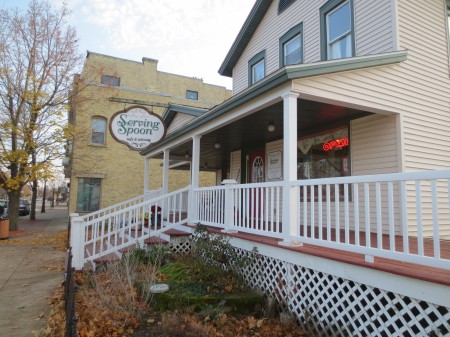 The Portobello Sandwich is popular at the Serving Spoon — You'll have to find it.
Their Reuben Sandwich was one of the best I've had — It was lean and flavorful.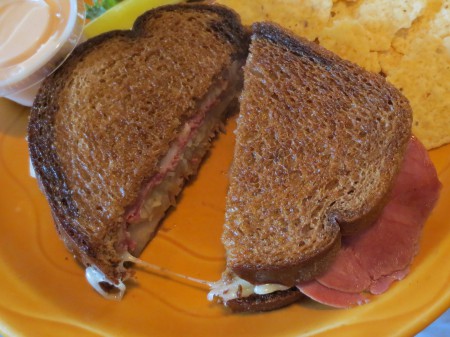 Truck (below) has a Keg as a gas tank or maybe it was truly Beer.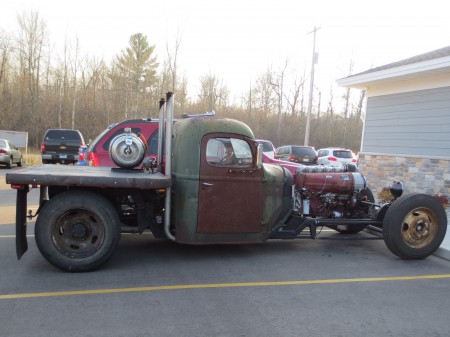 Sweetie Freis family making Sauerkraut.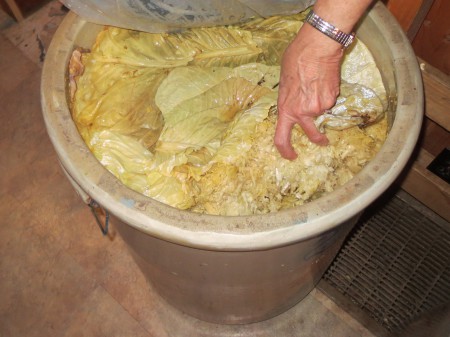 Keep it tightly covered and well pressed to make it best.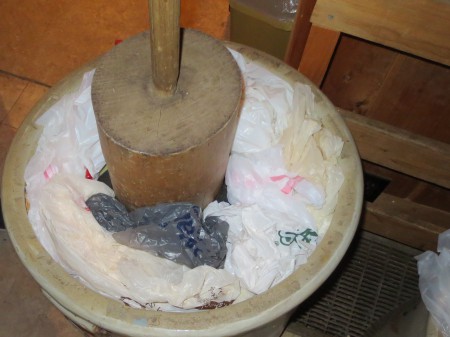 Freis family canning — Set for the Winter.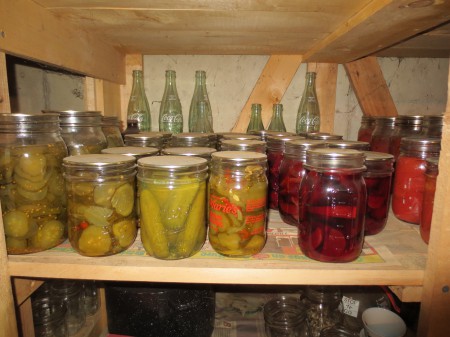 Pickles, Grape Juice and Tomatoes.
Peaches, finalized Sauerkraut and more all shelved in a large basement — Impressive.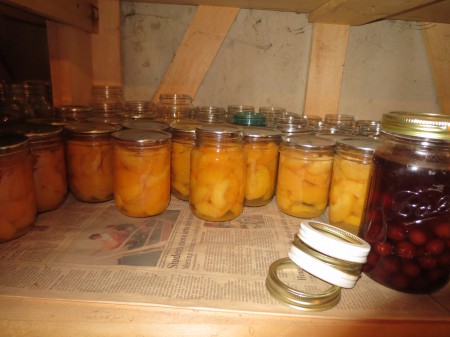 Once strained, the Grape Juice was simply marvelous darling.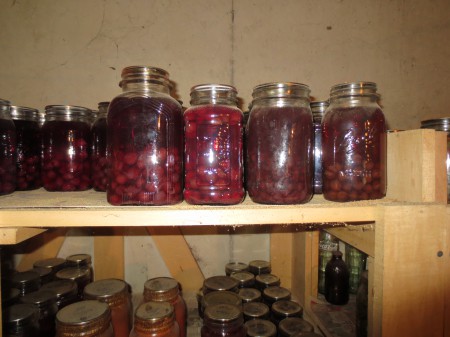 River view from a bro's house in Wallace — It was campfire time every night.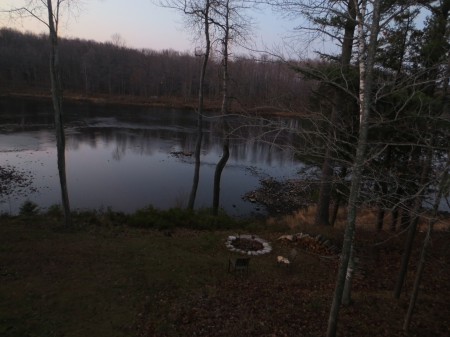 Walking in the woods, walking in the woods, nobody walks in the woods — JK, we did.
Deer hunting season starts this week — Real action will soon be goin' down here.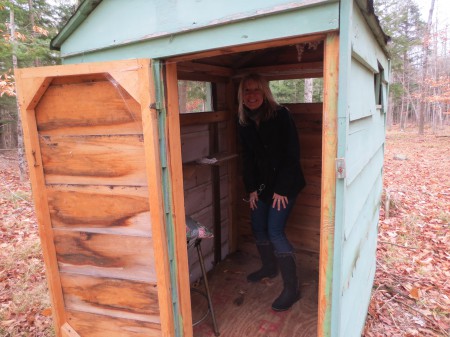 The Deer Whisperer (below) feeding 'em before… Shhhhh.  Sorry, it's how it goes.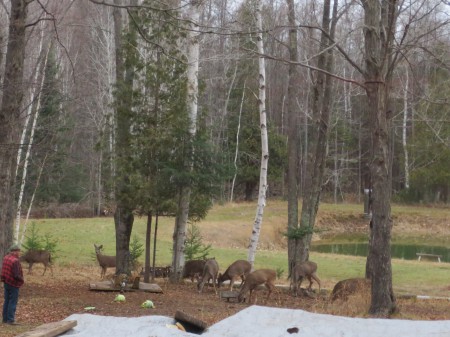 Large bags of Deer Corn and Sugar Beets are sold in the U.P., not seen much in the O.C.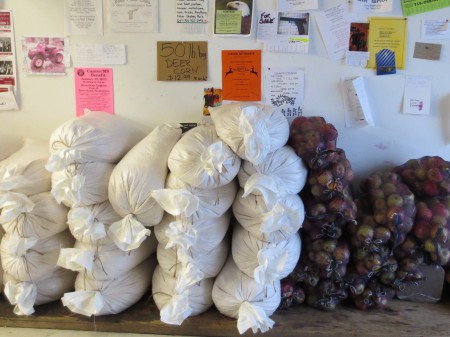 Good hunters have much respect for the animals — Put on that orange too.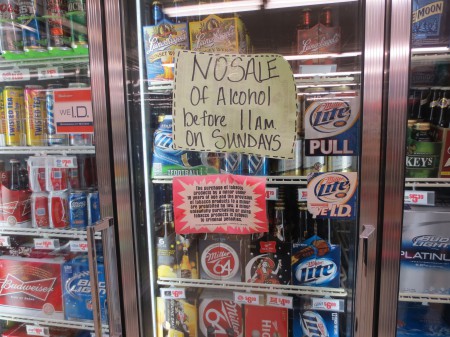 There's much respect for the Lord — No Alcohol before 11:00a.m. on Sundays.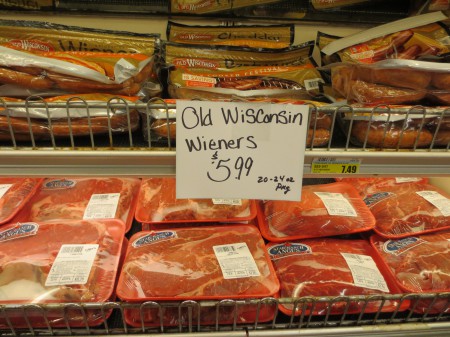 I've never tried an Old Wisconsin Wiener — Have you?  It doesn't sound sexy.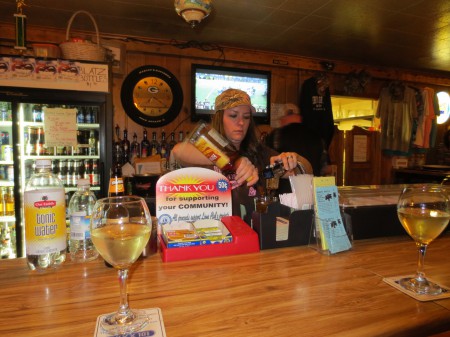 At a Fish Fry they say = A cool hometown bar that serves good Fried Fish on a Friday.
I had Cod, which may be available any day — Names and links to be added once known.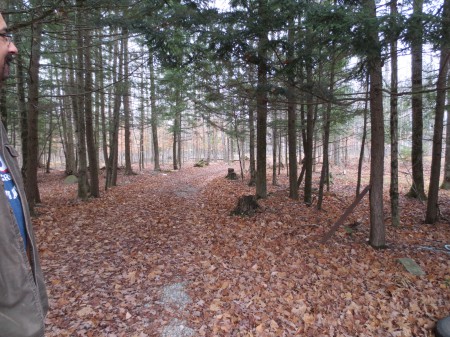 Gun safety is extremely important — I had good training before shooting my first gun.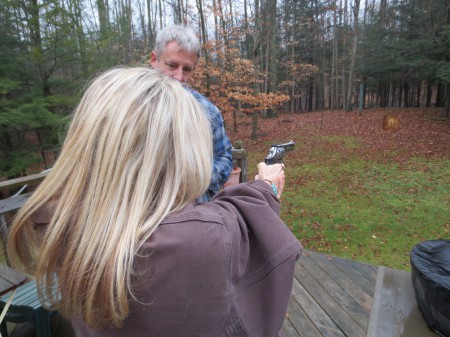 What kind of gun was it you ask?  A 357 Magnum, thank you very much, and what the %&*$ happened — It was crazy, like skiing on a double black diamond slope the first time you ever go down a mountain.  It was intense and loud as all $*(% without ear plugs.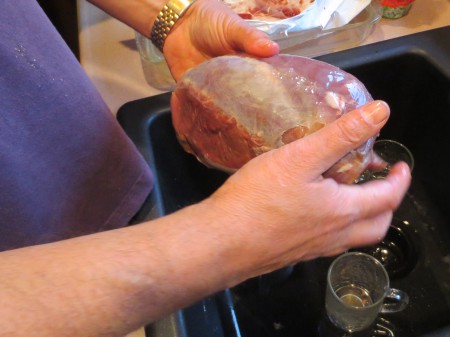 Venison in all forms abounds — Preparing a Roast for dinner.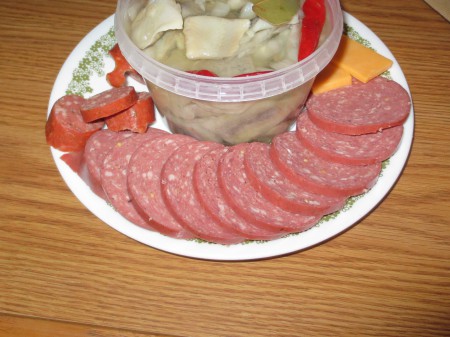 Venison Sausage to start.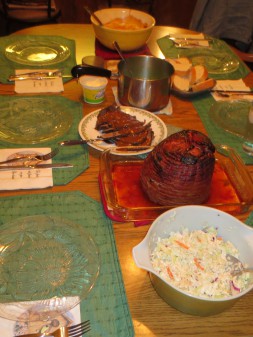 Cooked Venison with Gravy (below).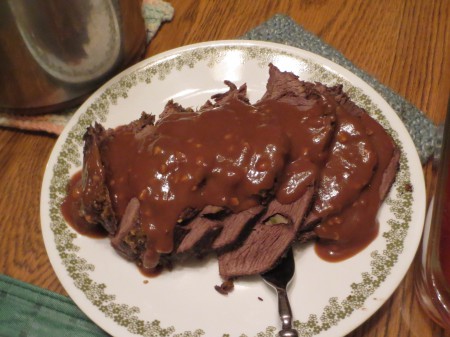 A family meal in the U.P.  It was super duper yooper for all — Thank you!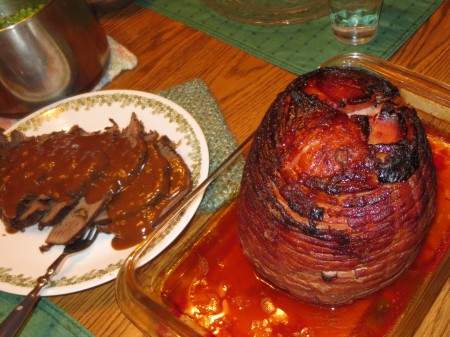 I had 3 plates of mostly the Ham, Cole Slaw and Scalloped Potatoes.
Played Rummy many times too, another first for me.  I play cards, but hadn't played Rummy.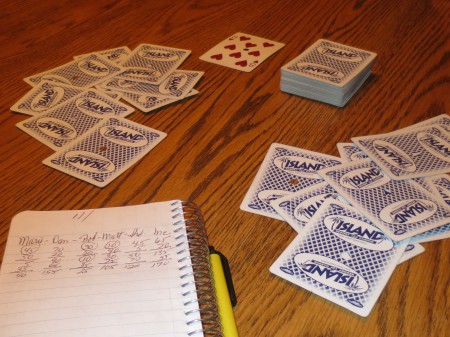 On the way back to Green Bay Airport we stopped at Seguins — A Cheese shop in Wisconsin.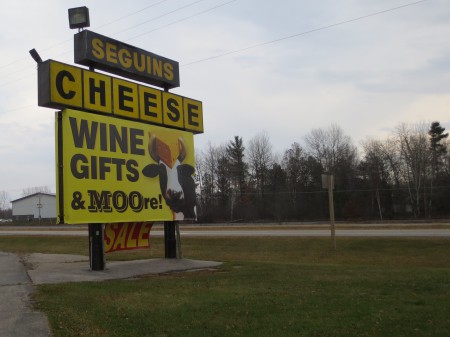 They offer lots of Cheese samples, unique gifts, and local memorabilia to see, try and/or buy.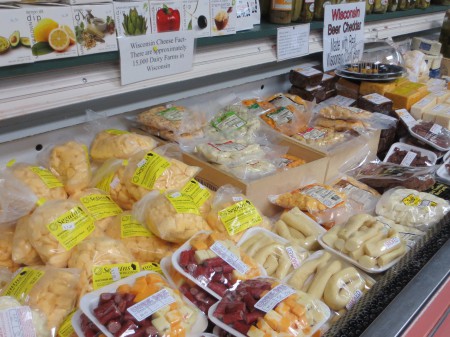 I've been recruited as a Packer's Fan — I guess that means they're winning the Super Bowl.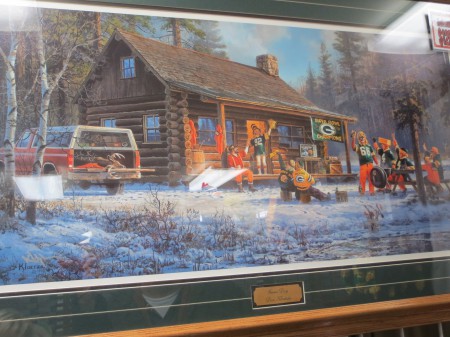 From what I've seen and learned from one visit, the above picture captures a genuine spirit that's felt throughout the Upper Peninsula and Wisconsin — So happy together.