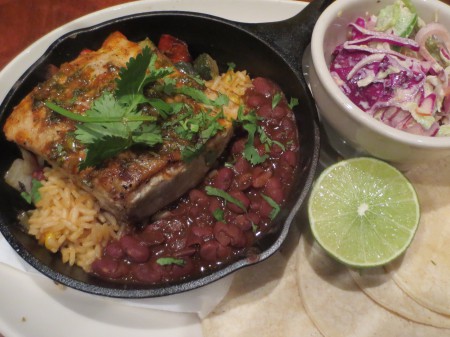 Z'Tejas Southwestern Grill at South Coast Plaza is launching its annual Chile Fest, an homage to the famous Hatch, New Mexico festival, Sept 3 – Sept 16 and $1 from each entrée off the special menu will benefit the Blind Children's Learning Center.  Executive Chef Daniel Stevens says the idea behind Chile Fest is to celebrate the versatile role the fruit (its internal, edible seeds qualify it as a fruit rather than a vegetable) plays in the culinary world.  Each menu item on the Chile Fest menu including desserts and cocktails contain a variety of Chile Pepper.
Excerpt from PR materials (above) — Photos are from a media preview we attended.
Nibbles of Tidbits (we) got to sample items from the Chili Fest Menu — Enlarge for better view.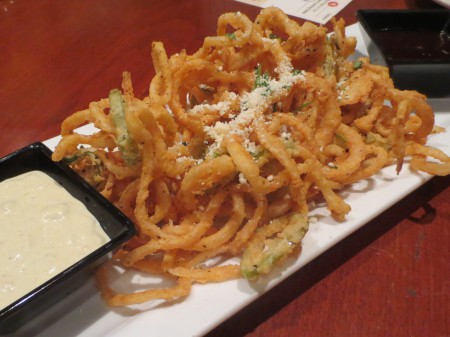 Pictured from top down — The Herb Chili Glazed Mahi Mahi, my favorite of all we tasted and tried, two drinks on the Chili Fest Menu, the Skinny Smokin' Margarita, my drink pick, and the Skinny Z'Smash.  The other drinks (on right) are two of Z'Tejas most popular… The Chambord Margarita and 6th Street Margarita.  We liked the Hatch Chili Onion Rings too.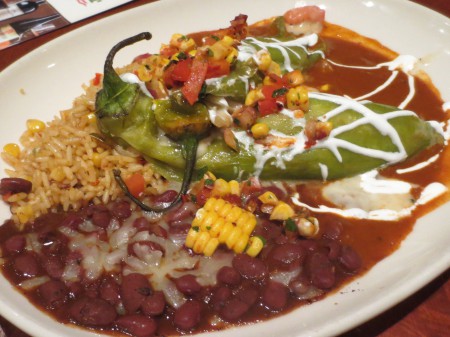 The Adobo Steak Relleno and Tamarind Chicken Salad also had a punch of flavor and heat.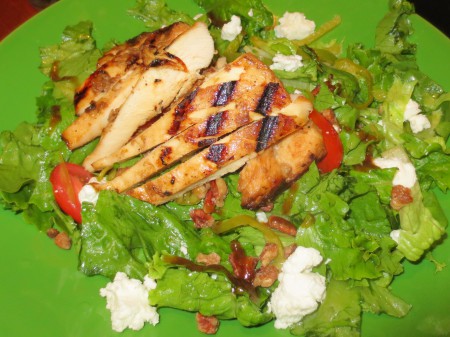 The Hatch Chili Coconut Flan is extra creamy and spicy — It's so rich it needs the heat.
Dishes pictured below are found on Z'Tejas regular menu.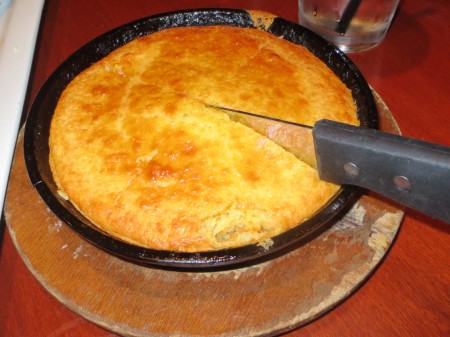 Corn Bread — It's excellent and one of the best I've had.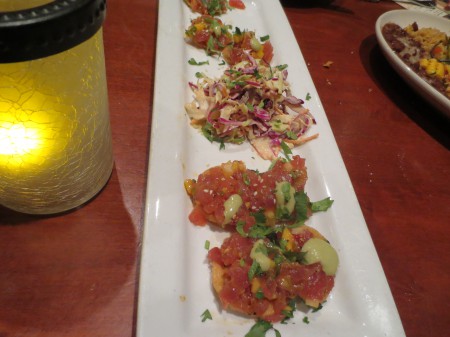 Raw Ahi Chipotle Citrus Bites — I want them again.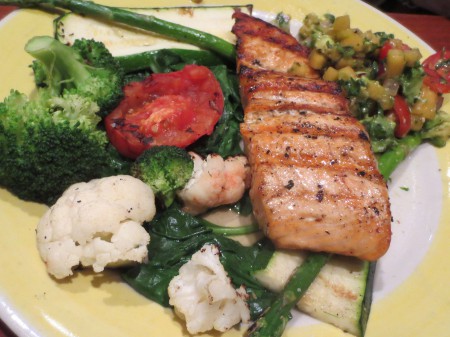 Grilled Salmon and Vegetables — All was well prepared.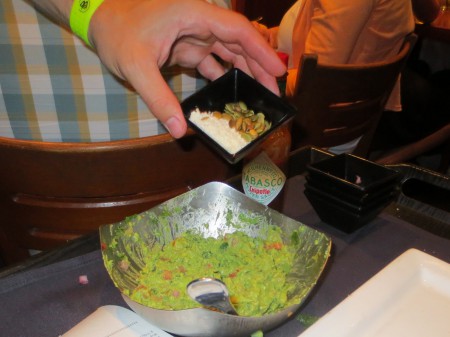 I like the addition of Pepitas to the Tableside Guacamole.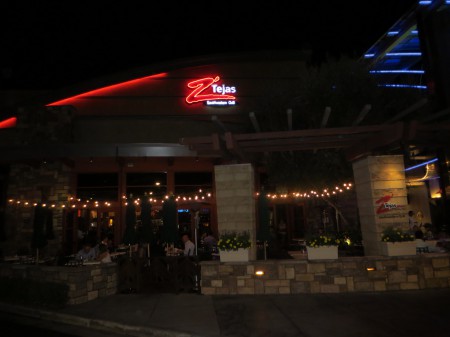 Did you know that Z'Tejas Southwestern Grill has the 'largest outdoor patio' at South Coast Plaza?  It does and I like it.  We're always looking to have quality food and drinks on a patio.