We welcome Santa Maria BBQ to the neighborhood.  Yay!  Real BBQ is nearby.  I see a lot of BBQ places opening up around here, but mostly Korean BBQ.  That's perfectly fine, but I'm starting to see too many.  I like variety.  And thus I'm happy that I now have quick-access to Smoked Meat, and especially excited that Santa Maria BBQ smokes Chicken too, because it's one of my favorite things to eat.  Santa Maria BBQ smokes their Meat over genuine California Red Oak Wood.
Santa Maria BBQ is located at 8002 Orangethorpe Boulevard, Suite A, in Buena Park.  It's within the new-ish Clark Commons Apartment Complex on the corner of Orangethorpe and Stanton.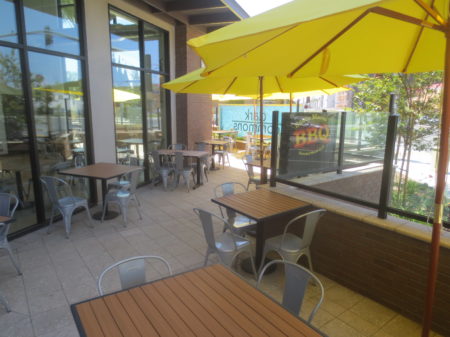 Santa Maria BBQ offers indoor (below) and outdoor (above) seating.  I always like that.
It's large, clean and stylish inside Santa Maria BBQ / Majestic Coffee & Tea.  There's BBQ to be had on one side and Coffee, Tea & Dessert on the other.  It's a nice combination.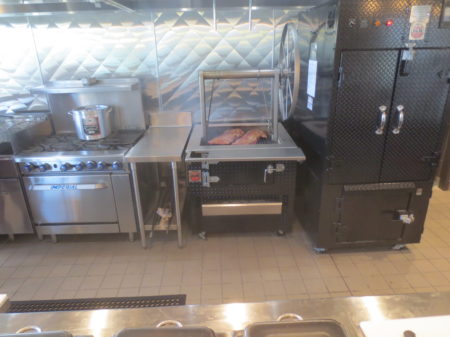 Most Meats are smoked, then quick grilled.  Order at the adjacent counter.
And order Coffee, Tea & Dessert at the counter pictured above.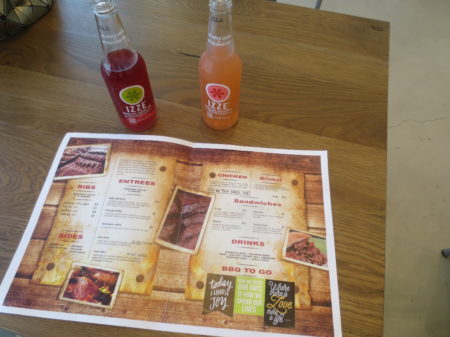 We had flavored Izze's to drink this visit, but hope to have Beer and Wine next time.  Santa Maria BBQ is awaiting its liquor license to offer both.  Enlarge MENU above for a better view.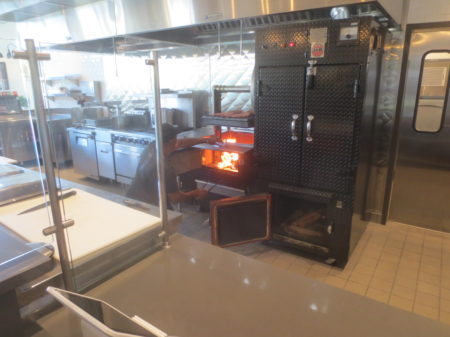 Loading wood into the smoker and lowering/raising the grill when necessary.  It smells so good.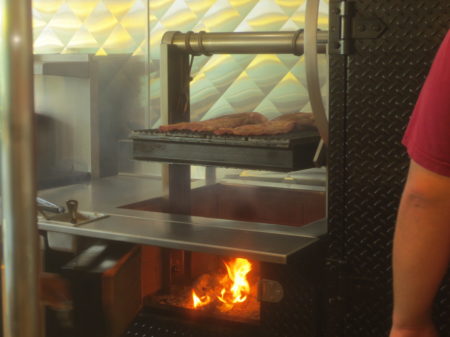 They unfortunately ran out of my preferred BBQ picks, Smoked Chicken and Baby Back Ribs this day, but we plan to go back soon to try them.  If good, we'll surely be regulars.  Santa Maria BBQ opens at 11:30 a.m. and closes at 8:00 p.m. daily, but could close earlier, if they run out of Meat or business is slow.  They are understandably gauging their supply and crowds.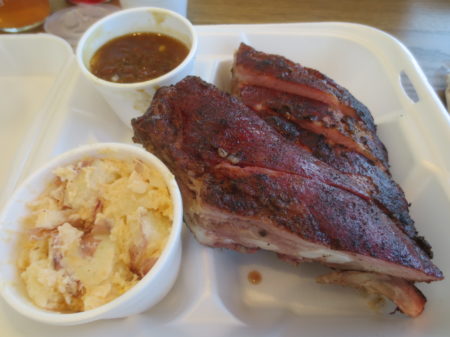 BBQ To Go — Matt is taking ours out below.  They do catering too.
Where do I park?  We all wonder.  In back — Within the building cul-de-sac (below).  The spaces are numbered, but they are reserved for Santa Fe BBQ and Majestic Coffee & Tea customers.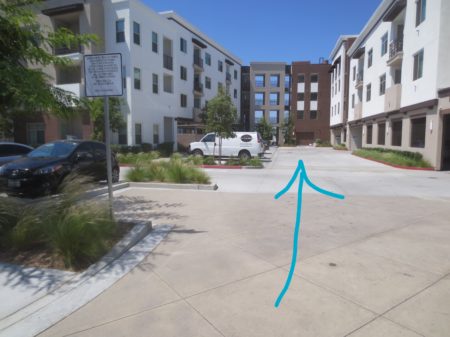 You may also parallel park along Yard Street, in un-numbered spots, if available.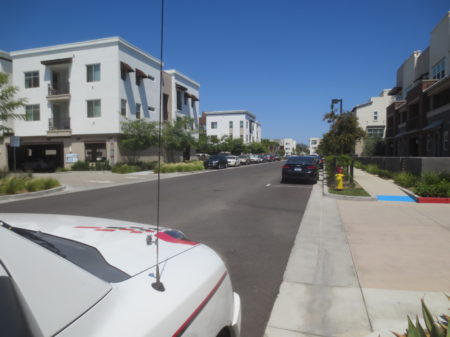 There does not seem to be parking out front on Orangethorpe.  I believe it's all red, but will check that again.  However, Santa Maria BBQ did obtain permission from Sherwin-Williams (across the street) to use its parking lot, after Sherwin-Williams hours.  Santa Maria BBQ customers may park there, after Sherwin-Williams closes.  That's a nice evening option.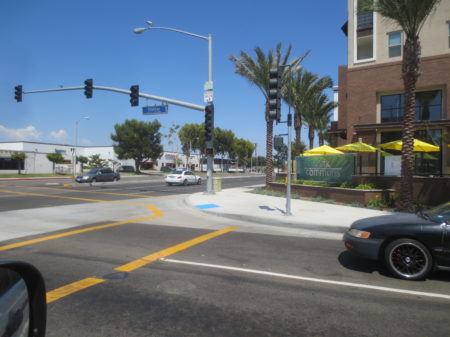 We toast to Santa Maria BBQ and wish them much success.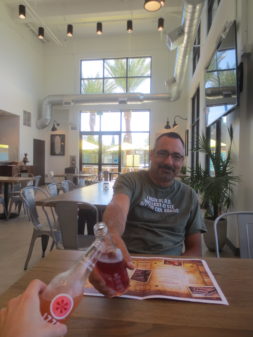 To be continued.