SONIC also known as America's Drive-In officially opened in Costa Mesa today.
It's fun to see a SONIC in the neighborhood, so we chose a car stall on opening day.
And tried the Kickin' Coney Dog — We like the new Coney's & Hot Dog Menu.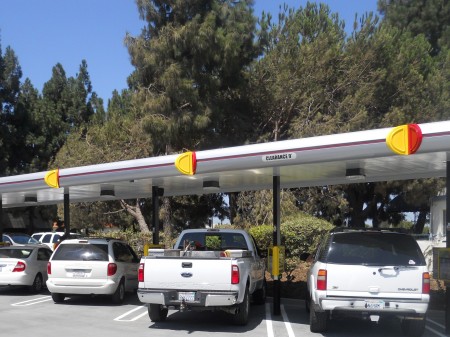 Eat in your car or outside — Learn more about the SONIC experience here.
Read about previous SONIC visits and contests here, here and here.
Or just drive through — Supersonic Supersonic.