This weekend we highly recommend VIP Rib Village at the Orange County BBQ Bonanza.
Tender Ribs can be found within Fountain Valley Sports Park August 18th – 21st.
The VIP Rib Village experience includes all you can eat Ribs, Sides, Drinks and Desserts.
Check out The Big 6 National BBQ Cookers to learn more about the Ribs.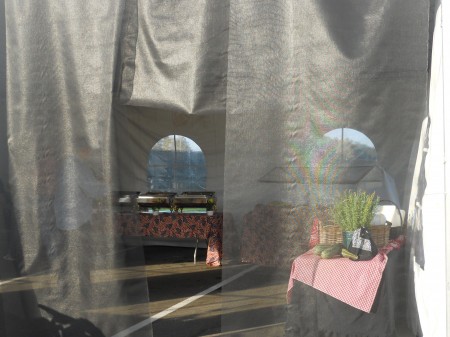 Entrance to unlimited Ribs and more.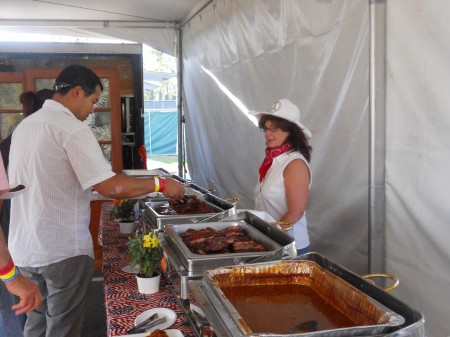 Of course we tried them all several times.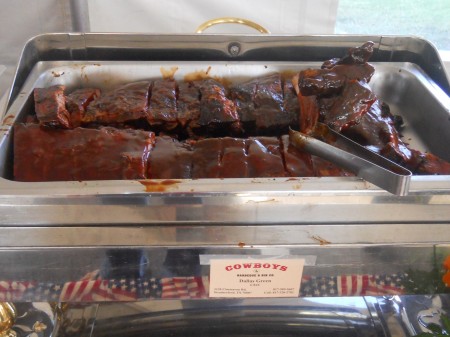 Just one tasty option from Cowboys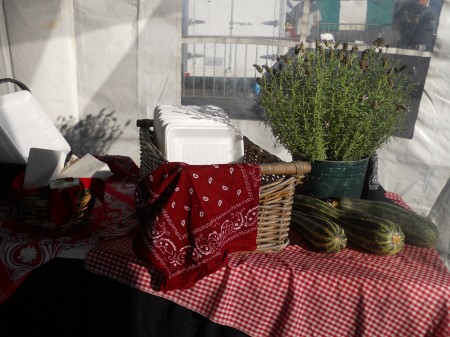 Going back for another plate of everything.
Endless sides above, if you bother — We were diggin' the bottomless Ribs, Beer and Wine.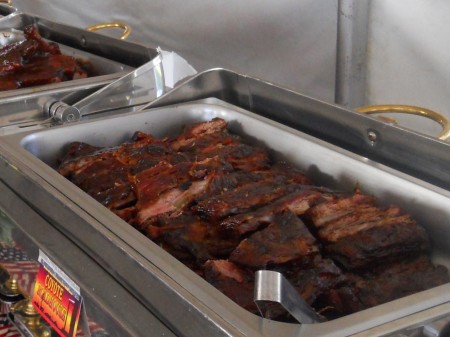 There are plenty of tables with umbrellas in VIP Rib Village.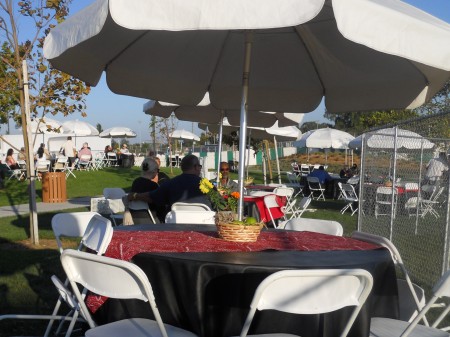 Different bands will be playing throughout the weekend — We enjoyed Grand Junction.
Some were dancing.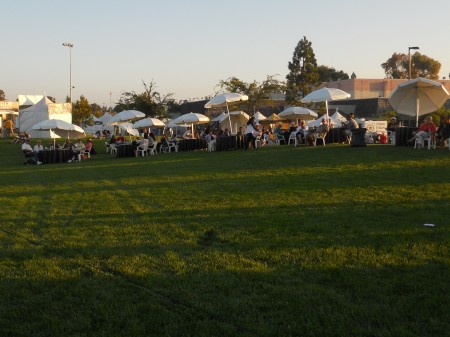 Others were eating.
We narrowed down our favorite Ribs to three, then tried them again — TBA.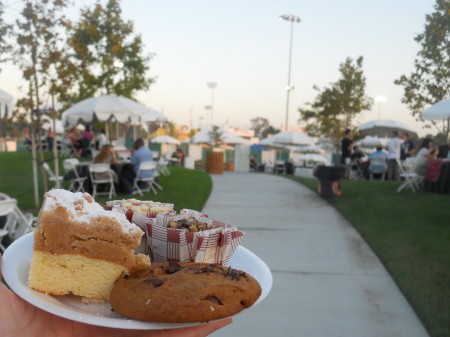 As noted, VIP Rib Village includes all you can eat Dessert too — The cost for all is $100.  Why not make a day of it?  Enjoy excellent Ribs, good music, dancing and Drinks on a Summer eve.
He's just sayin'…
More Ribs and Dessert in the Village.
Go in — It's a messy, fun, flavorsome time.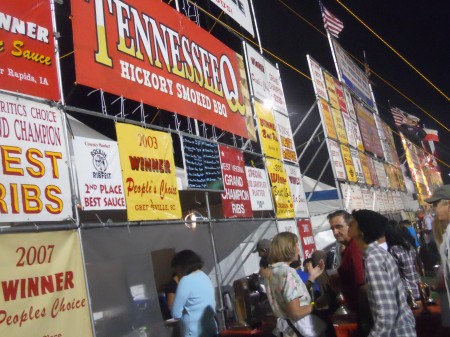 Tennessee Q ended up being our favorite this kick-off evening.
And Johnson's was a close runner-up.
You don't have to spend $100 to try the Ribs — Event INFO is posted here.