It's a coop in the translation of a "friendly society" of neighbors, friends of friends, long time patrons, regulars and the newly enlightened — It's The Chicken Coop Restaurant at the point of Old Newport and Westminster Avenue.  Dinner, lunch and/or drinks in the Bar is best.
The Prime Rib (top) was the special of this day.  The Chicken Coop prices are comparably good and most entrees are served with a Salad, Baked Potato, Vegetables and Roll.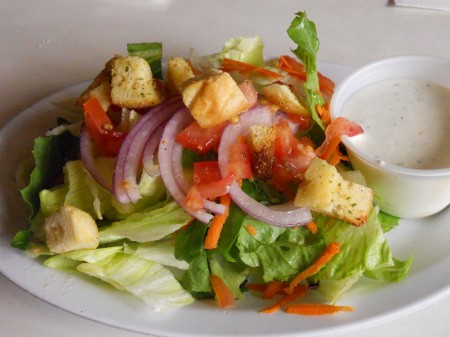 Broasted Chicken is a specialty — It's crispy, juicy and pressure cooked to eliminate grease.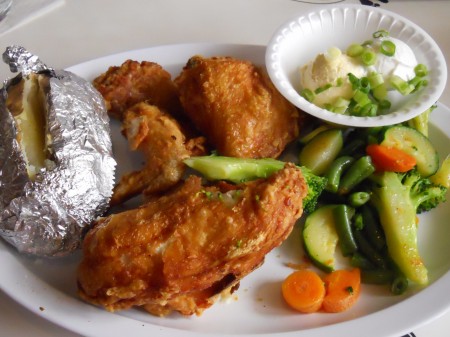 They have an Oyster Bar Menu too that offers Oysters Rockefeller, Steamed Clams, Baked Mussels, Mexican Shrimp Cocktails, Shrimp Scampi, Calamari Tacos and much more.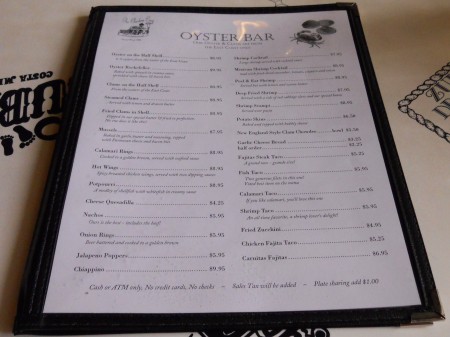 Enlarge MENUS for a better view.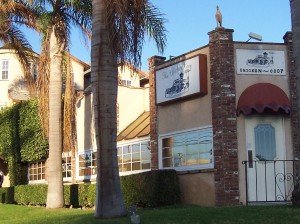 Their Cadillac Margaritas and Bloody Mary's are simply marvelous — Fly me to the Coop.