The Original Fish Company: Fine Dining And Fresh Fish Market.
Happy 30th The Original Fish Company — It's been one of my favorite restaurants for the majority of the thirty, though it's been too many years since I've dined there.  Once upon a time I lived in Los Alamitos and went there all the time.  Now it's just an occasional luxury and it was awesome to get back.  We shared an amazing meal of classic appetizers starting with the Crab Trio with chilled Dungeness, Jumbo Lump and King Crab.  I want all of the same.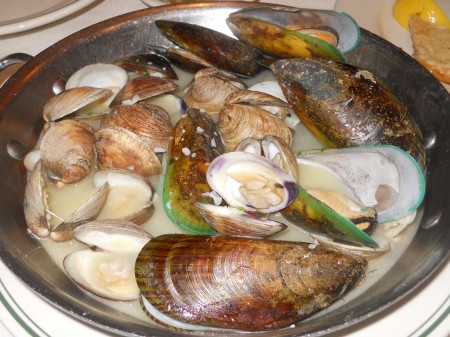 Steamers with 1/2 Clams and 1/2 Mussels — The "Original" Broth is the best.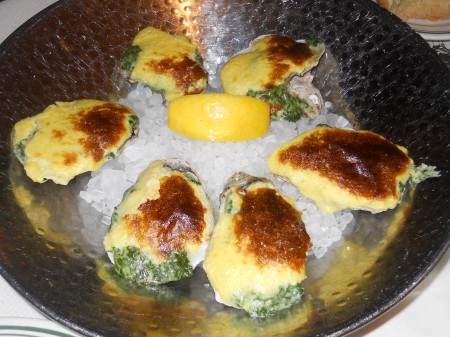 Finally satisfied a craving for Oysters Rockefeller, not often seen on menus.
The Smoked King Salmon was moist and flavorful — I used to get the Smoked Albacore a lot.
And must get their Award Winning Clam Chowder every visit.
We built a Tower of Shell — The Fish Company is still remarkable.  For fun we used the Clam Shells as mini cups to drink the Steamer Broth.  Cheers!  This night we had the nicest Server, Curtis (pictured below).  Ask for him.  I'm already standing by to go back.  Got that Jack?