Blue Apron Box Report No. 2 — We love them even more now.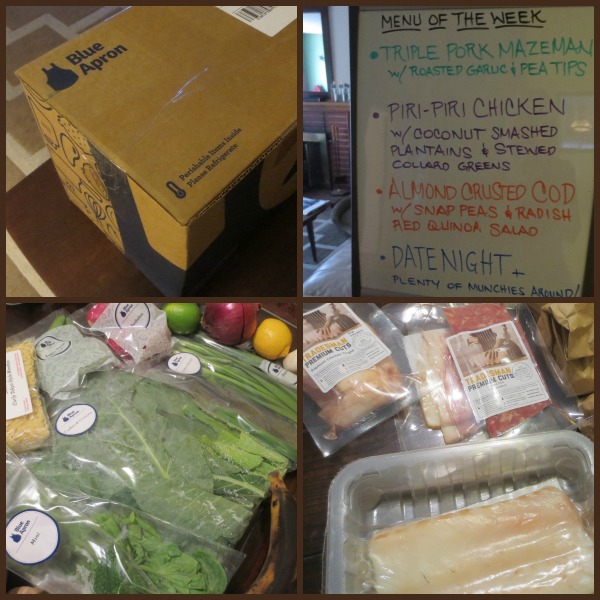 It's Blue Apron's unique and enticing recipes that I appreciate most — The meals are exciting to eat.
We received 3 new recipe cards and the ingredients to prepare them all — Our final dishes are pictured on the right of its respective recipe card and our first Blue Apron report is linked here.
Each meal was completely different than the one before it and all had exceptional flavor.
We're already looking forward to the next box from Blue Apron.  Originally I was just going to try them, but their weekly menus and quality of ingredients are keeping me interested.  I had also planned to try and compare similar companies, but after a little research it looks like Blue Apron may be offering the best deal.  If that continues to be true, I may not want to try nor like another. Each looks similarly impressive, but I must have a good price too.
Similar companies are listed below and prices may change — Check them out yourself.
Plated.com – Eating Well Made Easy ($12/Serving – $72/Week – 6 meals total for 2)
Hello Fresh – Restaurant Quality Meals At Home ($11.50/Serving – $69/Week – 6 meals total for 2)
Green Chef – Deliciously Simple ($14.99/Serving – $89.94/Week – 6 meals total for 2)
Forage – Recipes from Notable Restaurants ($7.50 – $15/Serving – $60/Week – 4 meals total, which may serve 2. It's unclear)
Chef'd – The Easiest Way to Cook Like a Pro ($19 – $38/Serving for 2 – Each meal has its own cost)