Hoping Wings Cafe Lands At Fullerton Municipal Airport Soon.
Where is Wings Cafe?  I thought it was supposed to be open at Fullerton Municipal Airport by now?
Wings Cafe will someday occupy the space above, but it looks like it's going to take longer than we hoped, as much still needs to be done to the lobby of the airport below, let alone Wings Cafe.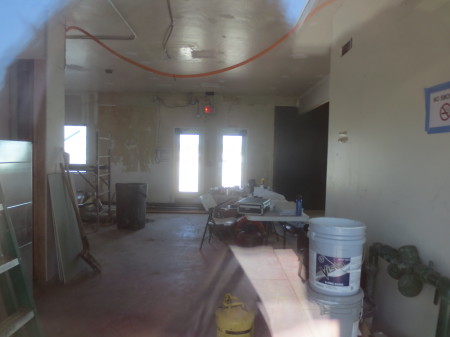 Above is the airport lobby as it looks today, and below is Wings Cafe, yikes.
For those who live nearby, it's disappointing how long it's taking.  What's the hold up?  I hope government isn't impeding progress, as it too often does — It's not good for business nor the people.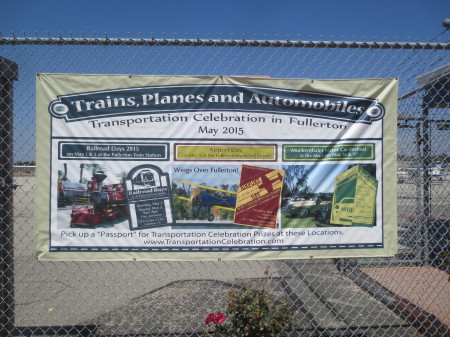 Airport Day happens here in three weeks, May 9, 2015 and I'll be happily shocked if all is complete.
We hope for that and wish Wings Cafe much success, once it's able to open — We'll be two of its first customers, since we can walk to it.  And we'll be at Airport Day to check for expedited progress.
Wings Cafe expects to open this spring, but Fullerton Municipal Airport's website states "Opening Summer 2015," thus it's still unclear when it'll be landing.  We'll let you know when we know.  At a minimum, we hope the airport lobby construction is done in time for Airport Day.  It doesn't make sense to host Airport Day in its current condition, the way it has looked for too long.  We're coming for inspection that day.  Looking ahead optimistically, Wings Cafe menu may look like this one.