Archive for the 'Indian' Category
Today would've been my sweet Grandpa's 95th Birthday — We miss him and others gone by.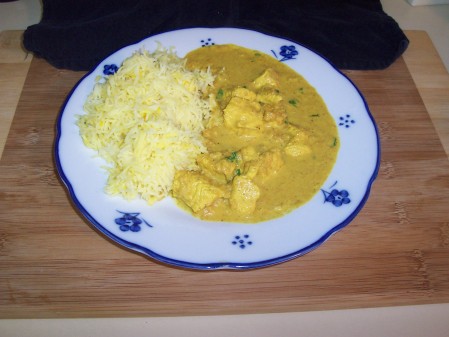 After having the most fabulous Chicken Tikka Masala at Chakra Cuisine at the Taste of Newport, I was compelled to recreate its flavor and tender texture of the Chicken.  I searched the Internet and found an informative video about its preparation.  Although I didn't copy its technique, I learned a bit.  Instead, I opted for a slow cooked version (Murgh Tikka Masala) with most of the same spices.  It turned out good and the Chicken was tender, but it didn't quite hit the mark.  Not bad for a first attempt, but not the fabulous I was hoping for.  Could it be the lack of Fenugreek (Kasuri Methi)?