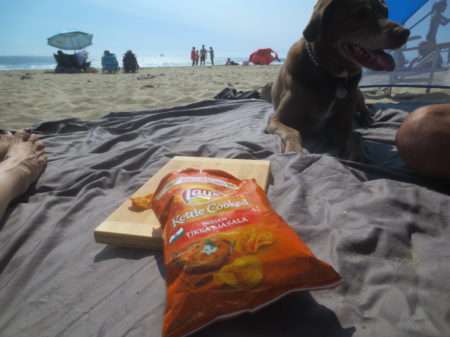 You won't need a passport to try Lay's latest test Chip flavors… Indian Tikka Masala, Brazilian Picanha (Steak & Chimichurri Sauce), Greek Tzatziki and Chinese Szechuan Chicken, also known as Lay's Passport to Flavor collection, and some will transport you to a dish from another country.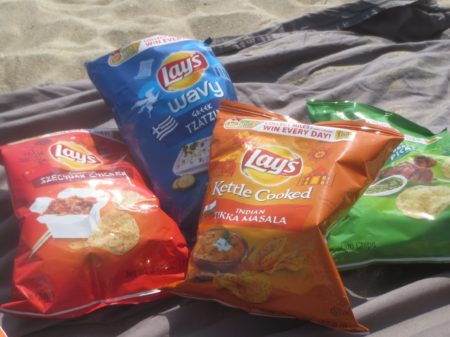 I appreciate the unique flavors Lay's is willing to create.  They're fun and interesting to try.  We've tried and reported about most of them here.  Leon likes all of them, because he likes anything.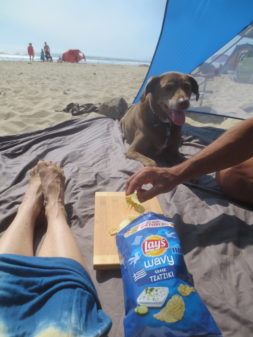 After trying this passport series, our favorites are the Indian Tikka Masala and Brazilian Picanha. The thought of the Greek Tzatziki flavor is better than the actual, because it's too subtle.
If we were to buy any of them again, it would be the Indian Tikka Masala Chips, because they taste just like the dish.  I now want Indian food and will most likely order the Chicken Tikka Masala.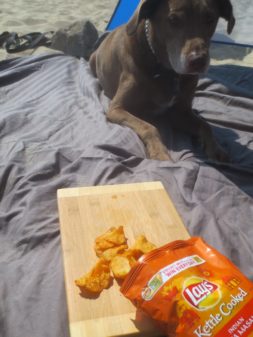 The other Chips could use more flavor, though Leon would eat 'em up in a second.