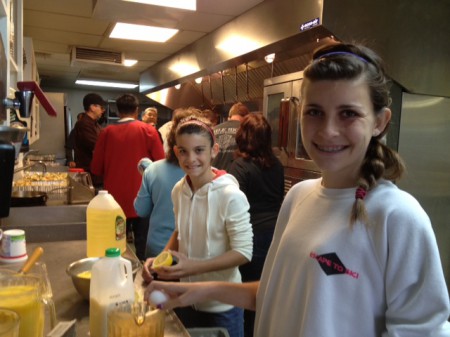 Chefs Bailee and Lexi of Kids in the Kitchen, my lovely Nieces volunteering at Mary's Kitchen.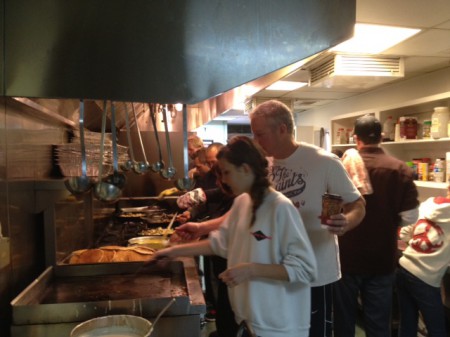 You can volunteer there too — Mary's has been feeding Orange County's homeless since 1984.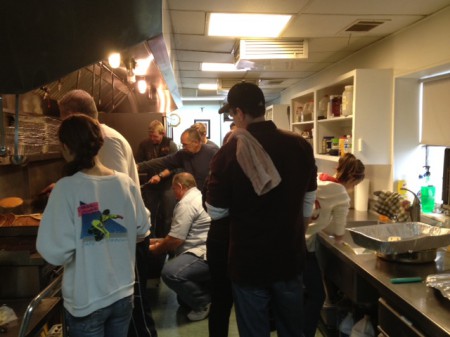 The kids really like going and it gives them much appreciation for what they have.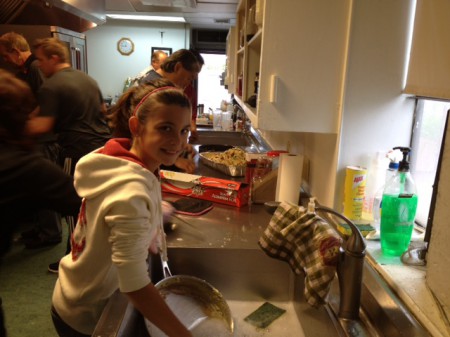 This breakfast they cracked and beat all the Eggs, cooked Pancakes, served food and washed dishes — Wonderful things to do for others.  Nibbles of Tidbits is proud of Kids in the Kitchen.