Fresh Fish simply grilled to perfection at Spike's Fish House, a fast-casual concept created by Pasta Bravo's creator.  Do you remember Pasta Bravo?  The last one closed just a couple months ago.  It was my favorite fast-casual restaurant for Pasta; most specifically I loved their Greek Pasta Salad and the Thai one too.  I'm sad it's gone, but happy that Spike's in town.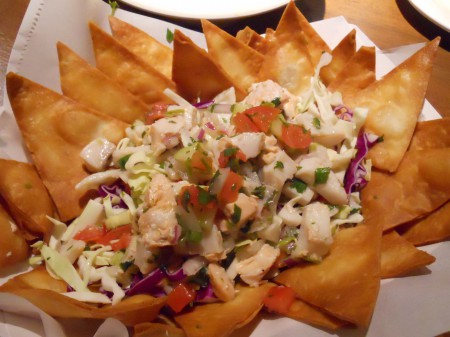 Spike's Fish House, born during low-carb times, is a respected, distant relative of Pasta Bravo.
We liked everything pictured and the nice people at Spike's, who make all how you want it.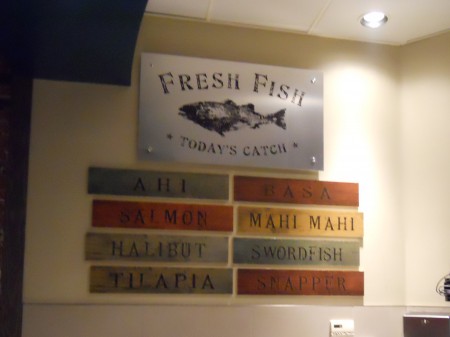 Check Today's Catch, then choose a Slider, Taco, Wrap, Bowl, Salad, Plate or Sandwich. 
Pick a Sauce — Spike's Sauce, Pico de Gallo, Chimichurri, Poke Sauce or Lemon Pesto Aioli.
We were impressed with the flavor of all Sauces, especially Spike's that goes well with the Lettuce Wraps, and the Poke Sauce that's great with Soba Noodles, a substitute to Rice.
Shown prepared from top down — Basa Fish Plate, Mexican Ceviche, Hard and Soft Fish Tacos.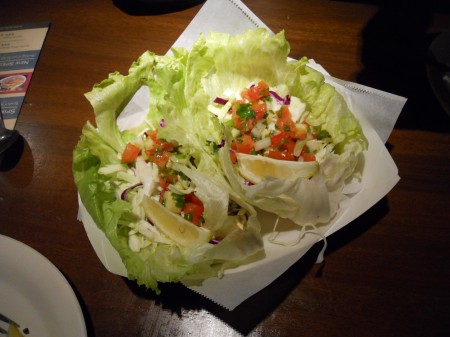 One of the largest and best tasting Lettuce Wrap Tacos around (above).
Chowder Bowl — It's not just Clam Chowder, it's a Seafood Chowder with Clams.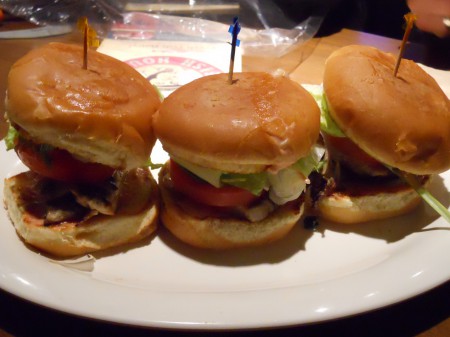 Sliders prepared with your choice of Fish — Cute, tasty, fresh and satisfying with Spike's Sauce.
And a Salmon Bowl — Interchangeable Fish, Sauce and Selections make the possibilities seem endless.  Spike's Fish House also offers Chicken to those who just don't want Fish.  There are currently two locations, this one in Laguna Niguel and another in Rancho Santa Margarita.