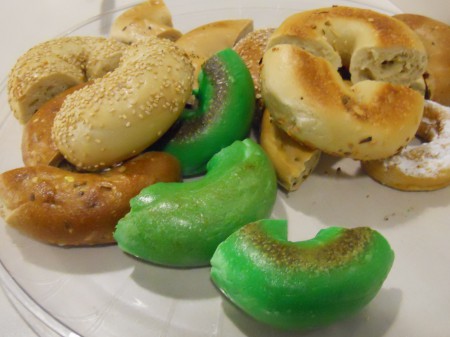 Are you wearing green?  It's on your underwear right?  That's what I used to tell people when I'd forget to wear it — It worked in a pinch to avoid a pinch.  This year I'm most prepared with a Green Bagel to start the day, with Cupcakes and Cookies to finish it.  Happy St. Patrick's Day.
Later it'll be Green Beer for the fun of it — Have you seen our green food post?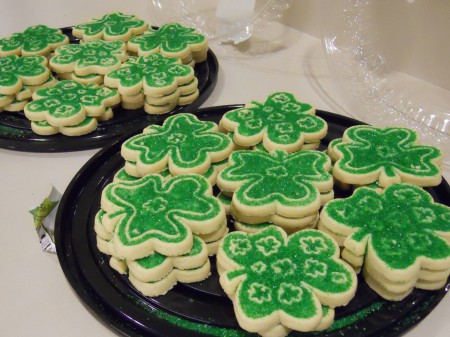 The Corned Beef already happened.  If you're looking for it, here's a quick link.  Cheers!