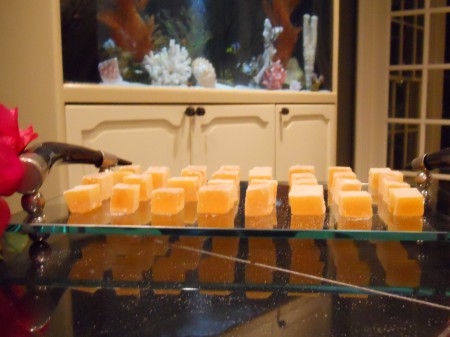 Two more days to enter the Karo Corn Syrup Dessert Challenge — Do you have a recipe?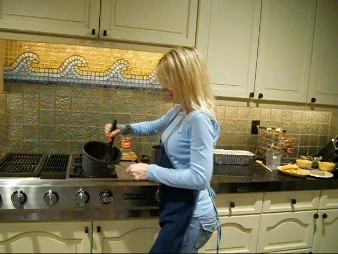 If so, enter now on Recipe Riot or check out other assignments there.  I entered the above.
I submitted a recipe (and video) for Tangerine Fruit Bursts — Since the recipe cannot be previously published, only excerpts (freeze frames) of the video are posted here now, and because I'm bashful about creating a novice recipe video, a funny learning experience.  You'll have to find it.  All Karo Corn Syrup Dessert Challenge submissions can be viewed here.
Good luck all!  Required product branding photo — By me, only for fine products.  Karo is one.