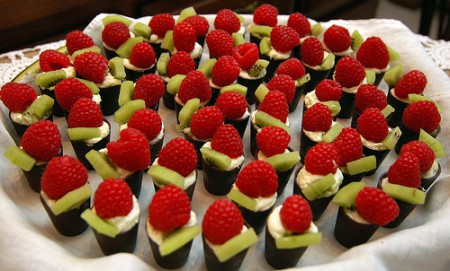 Nibbles of Tidbits' Food Coloring Series continues with a combo platter aka its first popular color combination — Red & Green in time for December.  Have you seen our series?  FOOD in magnificent shades of orange, purple, yellow, green, blue, red, white, black, brown and pink, have previously been celebrated here.  See respective links.  The Red & Green Color-Combo begins with Chocolate Cups filled with Whipped Cream, Raspberries and Kiwi.  A nice start.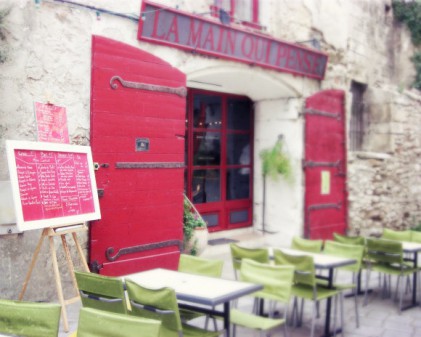 Do I want to go back to Paris?  The above might make me think so, but… Let's continue on.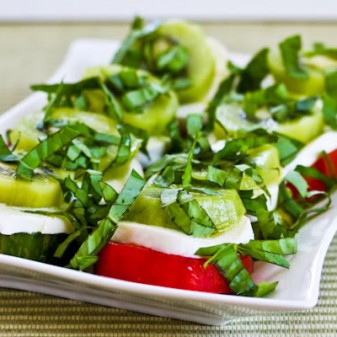 Tomatoes, Buffalo Mozzarella, Basil, Olive Oil and Balsamic Vinegar is all that's needed.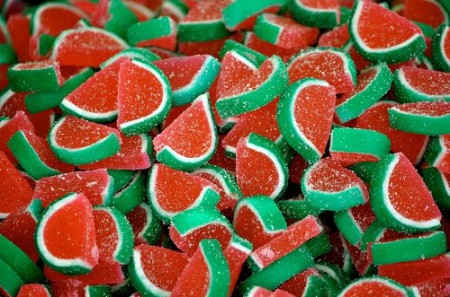 Watermelon Jellies — Similar to Shelly's Jellies.  Wait, Shelly's Jellies are better!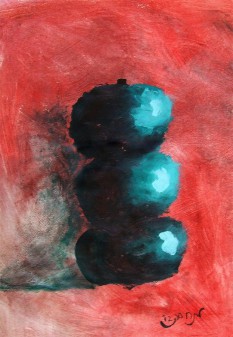 Though the painting looks like Black Olives to me, it's Green Apples.  Either way, I like it.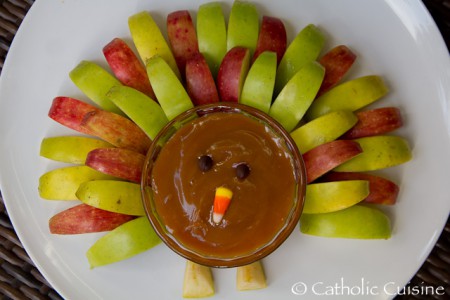 I plan to make Caramel and Salted Caramel soon and love it best with Apples and Ice Cream.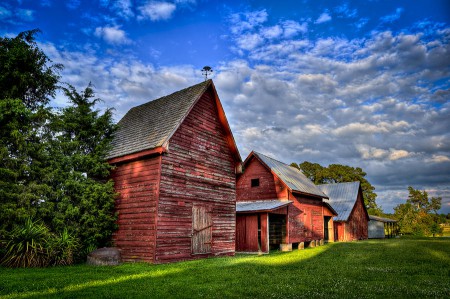 Can you find the FOOD above?  A table filled with homemade goodness awaits inside.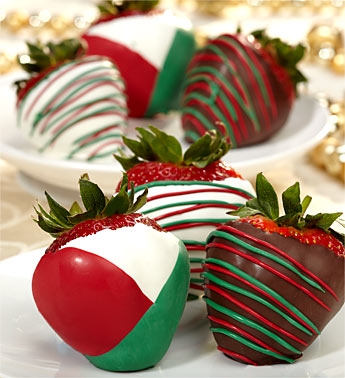 Strawberries at a Christmas Party.
Life is short indeed, but I'd opt for King Crab Legs and Filet Mignon — More savory than sweet.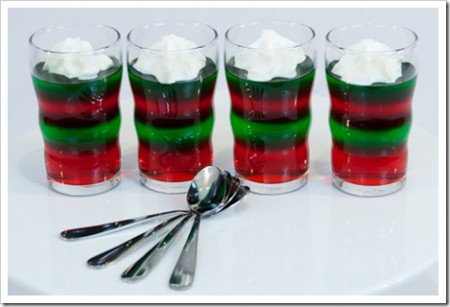 Though a basic, easy dessert to make, it takes time to wait before adding the next layer.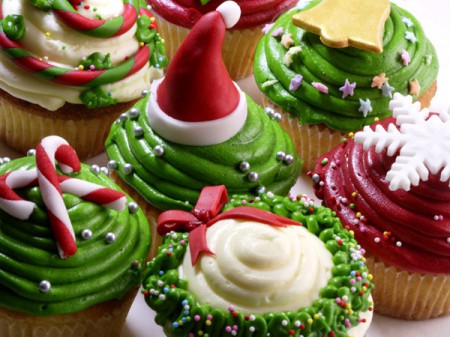 Christmas Cupcake and Cookie decorating ideas.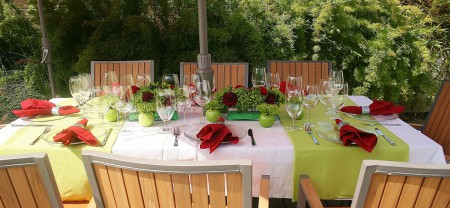 Looks like a table set for a Christmas Brunch in California — Photo Credit.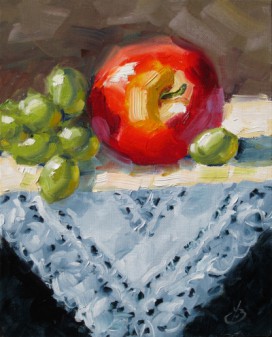 Apples and Grapes I didn't paint, but would give it a try.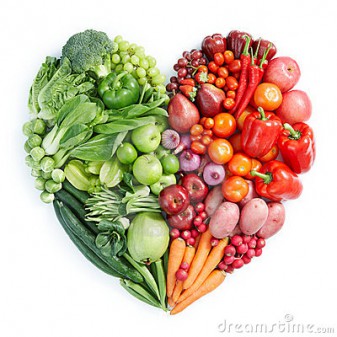 It's Red & Green Season and it's good for our hearts too — Eat up!  What Color-Combo should be covered next?  Black & White?  Red, White & Blue?  Silver & Gold?  Let us be told.