Nibbles of Tidbits gets to decorate a lot of Cookies — Our Christmas Cookies this year seem to look a little better than those decorated last Christmas.  The Cookies don't need to look perfect, because the most fun is had decorating them with friends.
The Sugar Cookies start out naked as you can see, but gave permission to be posted here.  🙂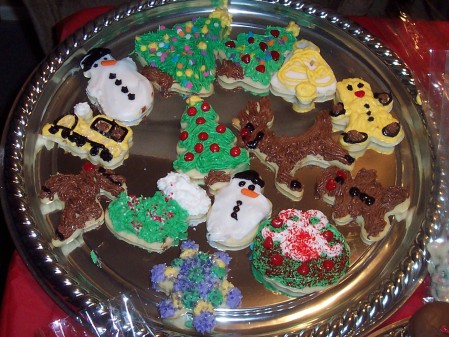 When starting with a blank canvas it's hard to envision how to decorate some Cookie shapes, thus it's helpful to view others' Christmas Cookies for ideas.  We post our Cookies each year to remind ourselves of the possibilities and to assist you with the same.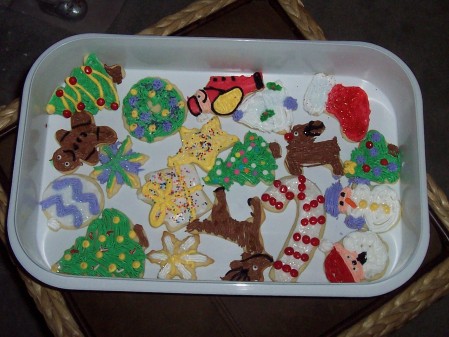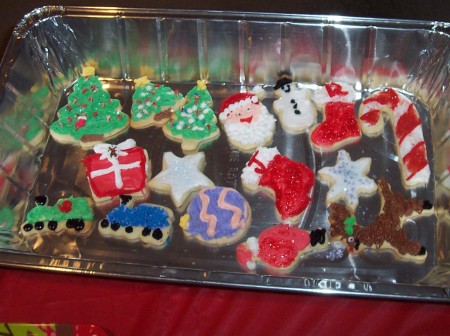 Our family, friends and co-workers appreciate the Cookies of our labor — We like hand delivering the decorated Sugar Cookies, Chocolate Dipped Oreos & Graham Crackers, and molded White Chocolate Peppermint Cottages to awaiting smiles.
Our holiday Cookie decorating tradition is always a great time — We suggest you do the same with your friends.  The Nibbles of Tidbits 'Official Cookie Crew' includes all pictured below l-r, Michelle, Loretta, Kim, Nora, Patty (aka Tricia) and Shelly (aka Me).  Merry Christmas ALL!