We Wish You A Merry Christmas With Cookies And Cupcakes.
Back together again decorating Cookies and Cupcakes in 2013.
With the Cookie Gang, minus member taking the photo — We wish you a Merry Christmas!
Naked Cookies frosted to become Snowmen, Reindeer, Christmas Trees and more.
Happy Birthday Jesus and Happy New Year to you — There's much to appreciate throughout.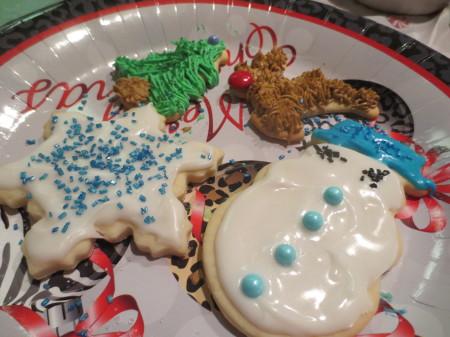 Good tidings we bring to you and your kin — Good tidings for Christmas and always.