Shower The People You Love With Food: Show It's The Way You Feel.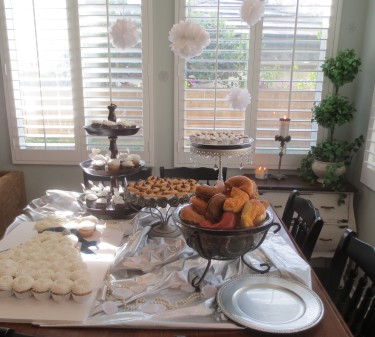 I'm grateful to be back to share (not enough) photos from a beautiful Bridal Shower.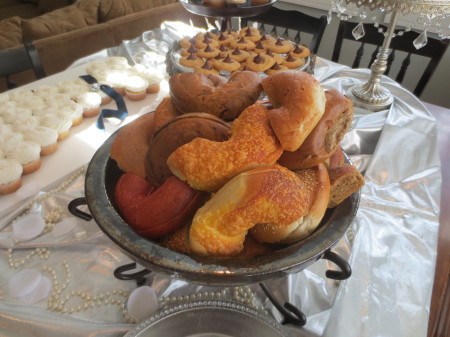 It's mine — This stylish and tasty day was prepared for me (pictured in the Berry spoon).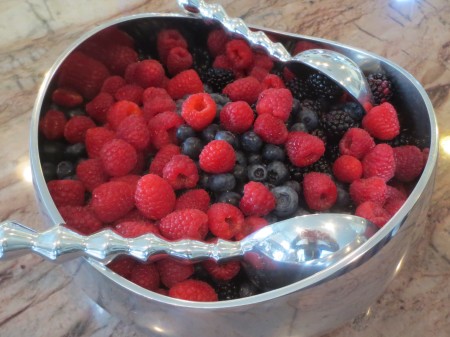 I feel showered by love and well displayed, satisfying, glorious food — Thank you so much!
I'd been absent from here for good reason — To partake in this, move and finally reconnect.
Is this (above) not the cutest Bridal Shower Cupcake Cake you've seen?  I just LOVED it!
After the first guest arrived, I stopped taking photos of the food, thus missing the hot dishes… Quiches with Green Chili's and Bacon, and delicious Potato Casseroles topped with crunchy Corn Flakes — With Mimosas, all was/is tailor made for a Special Bridal Shower Brunch.