I wrote about Wings Cafe five months ago and I finally see its runway leading us there.
We rode bikes there last week to sneak a peek and we were invited in by its owners.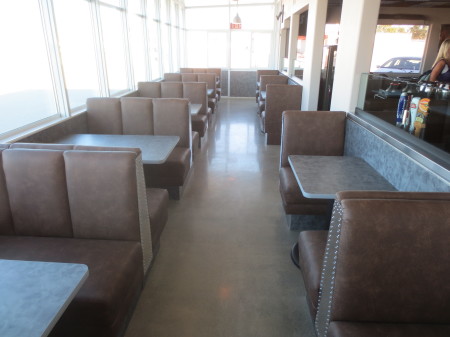 Brian and Sherri White were there putting the finishing touches on their cafe.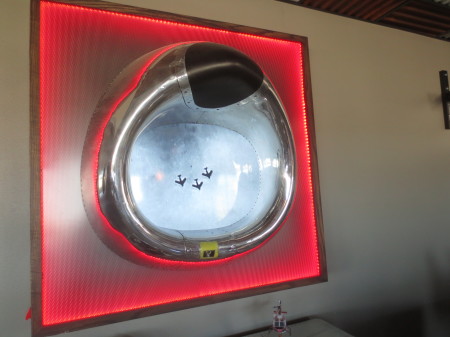 What a GREAT JOB they have done to make Wings Cafe unique, cool and stylish — Mission accomplished.  Above is an actual plane nose cone that's showing real footage that was shot with the camera built into it.  It prominently hangs on a wall.  And the airplane it's from is shown below.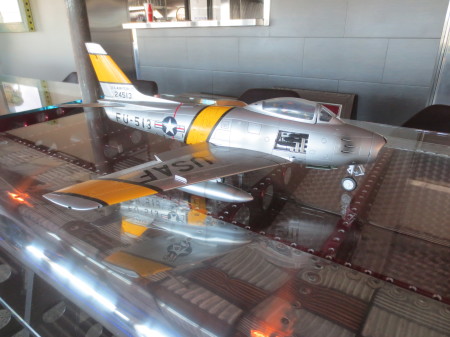 The ceiling at Wings Cafe — It was new, then each square was hand distressed by them to the point of perfection.  The final result compliments the historical and other creative aspects of the cafe.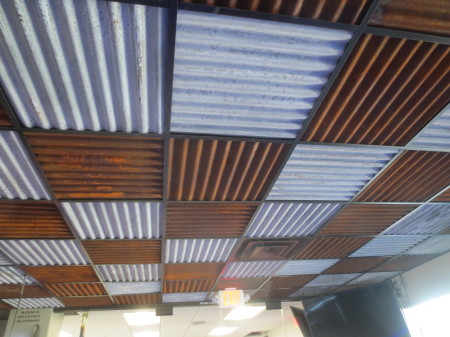 The flight suit and helmet of Brian White's father stands in one of the cafe corners — He's a decorated Marine.  Thank you for your service, and thank you Brian and Sherri for inviting us in.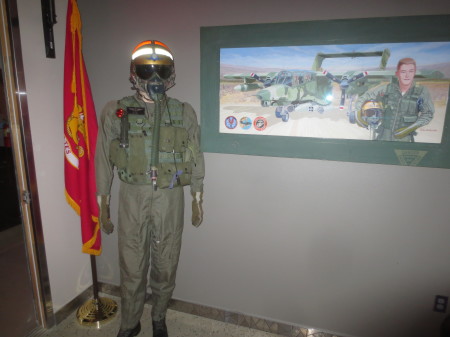 A few days later we attended a Wings Cafe opening event and saw more finishing touches.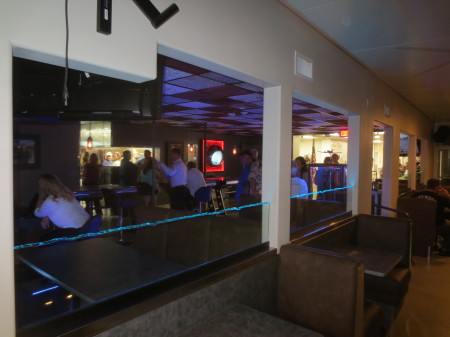 The glass partition was illuminated, airplane components were added to booths and more.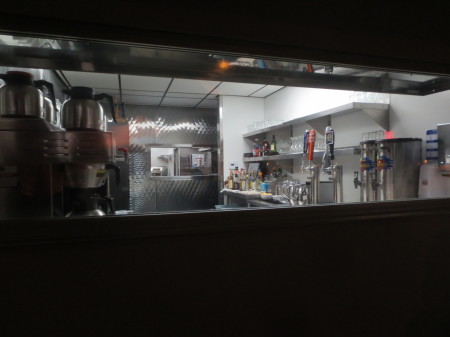 I love the peek-a-boo window where all can see what's happening behind the scenes.
Much in Wings Cafe is made from airplane parts.  Each piece has a different story and they can probably tell you about it.  And the view… there are moving airplanes.  It'll be a fun place for all.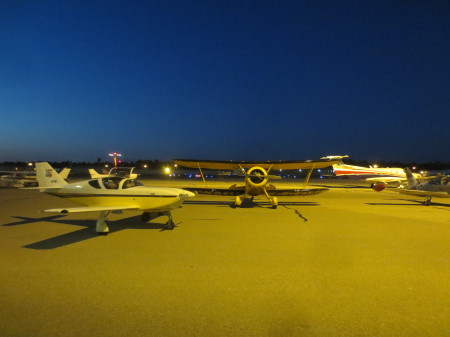 Wings Cafe is scheduled to land October 5, 2015 (Soft opening with Bacon, Eggs and Pancakes) with its Grand Opening to be October 10, 2015, provided inspections go well — They have two more to go and then Wings Cafe can really take off.  We wish Brian, Sherri and staff many years of success.