Blue Apron Took Me Away: We're Still Cooking Here (A Lot).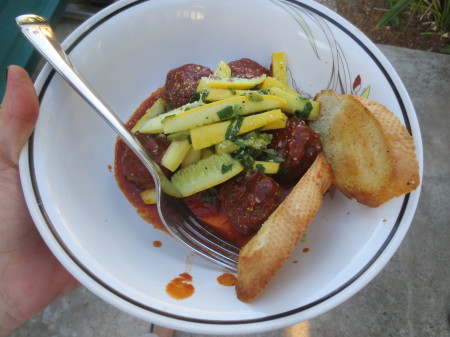 Fifty-four recipe cards later… We've had some terrific meals with Blue Apron.
Though I've experimented with a lot of different ingredients, thanks to Blue Apron I keep discovering new ones like… Pea Shoots, White Miso Paste, Queso Oaxaca, Arepas, Pearled Barley, Yu Choy, Yuzu Juice, Ramps, Soba Noodles, Castelvetrano Olives and Fregola Sarda Pasta.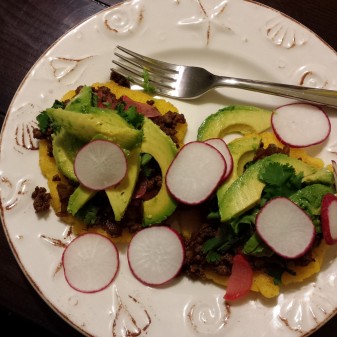 Meals are forever changed knowing these ingredients — Several meals will remain on my menu.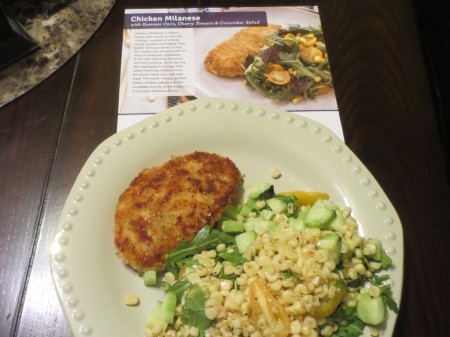 I now love Red Quinoa, which has been included in a few Blue Apron Meals.  I used it in a Salad I created and entered in the Culinary Arts Competition at the Orange County Fair this year and won a 5th Place Ribbon for it.  That recipe will soon be posted on Nibbles of Tidbits.  Check back for that.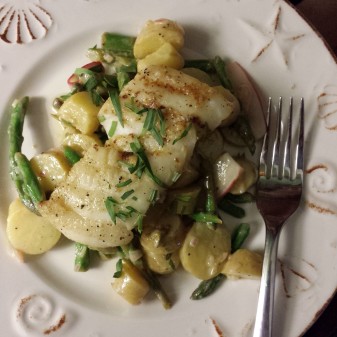 I have posted Blue Apron meal photos on Instagram @ShellyChiliFreis, but for the most part I just want to eat them.  Dinner on my time has been more important than pausing to compose a photo. There is work involved.  The meals don't make themselves, but they're worth the time.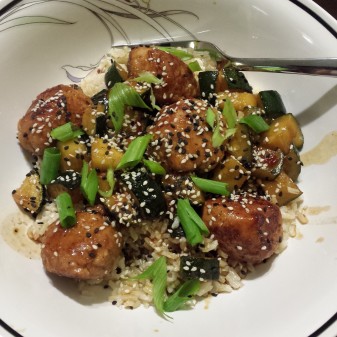 Meals pictured from top down — Spiced Meatballs with Garlic Toasts & Summer Squash Salad, Salmon Burgers with Crème Fraiche Sauce, Arugula & Potato Salad, Arepas De Carne Molida with Avocado & Pickled Jalapeno, Chicken Milanese with Summer Corn, Cherry Tomato & Cucumber Salad, Seared Cod with Spring Vegetables & Lemon-Mustard Vinaigrette and Hoisin-Glazed Chicken Meatballs with Zucchini & Brown Rice.  Blue Apron continues to be highly recommended by us.