October 30th, 2012
Comments off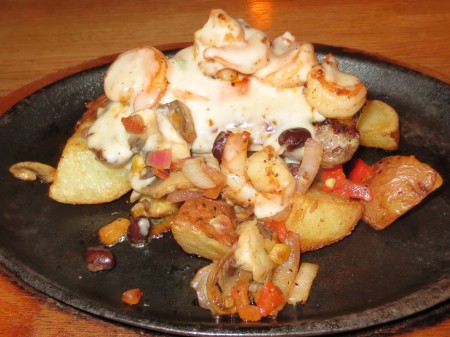 The 2 for $20 meal — It's a real deal at Applebee's Neighborhood Grill & Bar.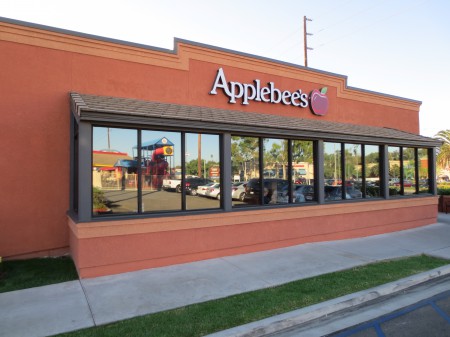 Right now at Applebee's you get (1) Appetizer and (2) full size Entrees for $20 – See MENU.
This was our first time to an Applebee's and we learned it's hipper than we thought.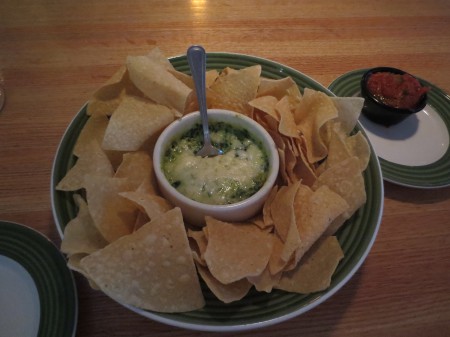 It's a welcoming place for the young and the old — I like that.  Its full Bar helps too.
We happened upon "$5 Sangria Saturdays" and appreciated the generous size glass too.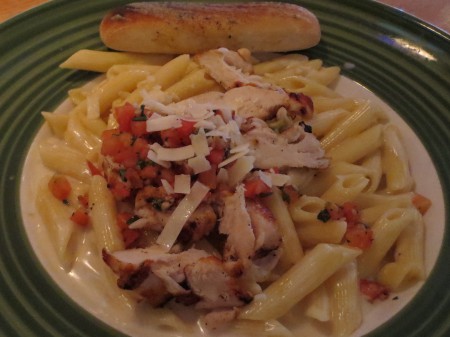 For an Appetizer, we opted for the Spinach & Artichoke Dip and would do so again.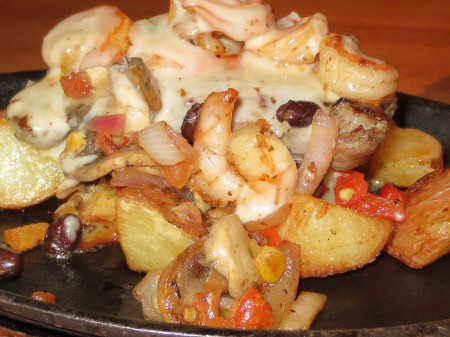 And for Entrees we chose the Chipotle Cream Steak & Shrimp and the Three Cheese Chicken Penne.  Both were good.  Top Sirloin was served as the Steak (above) and it was tender, a must for any Steak — I never like to chew and chew and chew a Steak.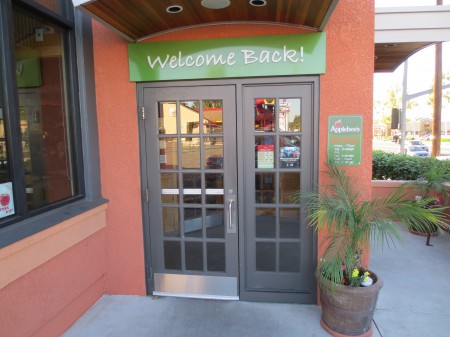 The 'Welcome Back!' sign shall apply next time, since we'd go back for this deal.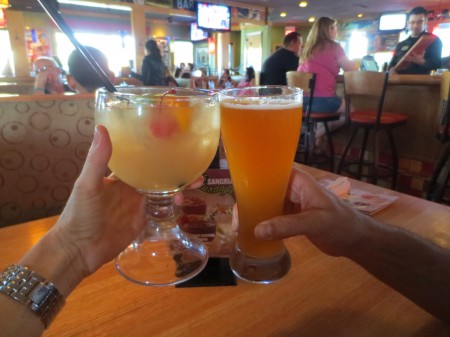 Cheers to 2 for $20 at Applebee's and other specials like it — The service, atmosphere and lighting was pleasant too.  We also like the T.G.I. Friday's 3-Course Menu for (2) for $20.  And Chili's Grill & Bar has a $20 Dinner for Two that we plan to try (and report on) soon.