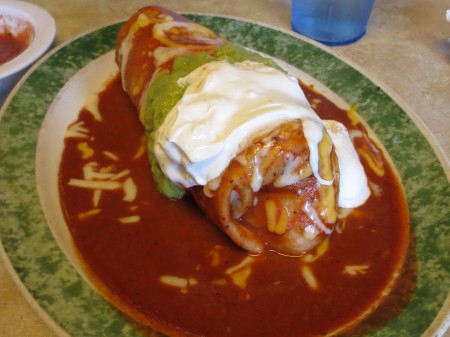 One of my favorite Burritos is the Junior Super Deluxe at El Tarasco in Manhattan Beach.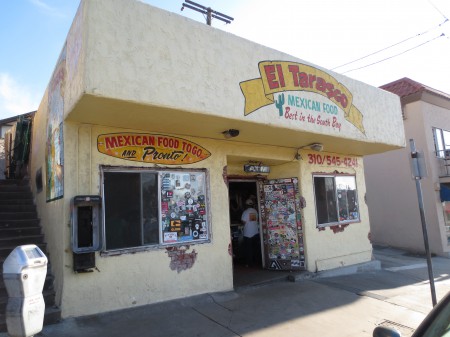 It's been about ten years since I'd been there and had one, and it tastes exactly the same.
LOVE the Chips and Salsa there too — We used to drive miles to get there at midnight.
This day we walked a couple miles along the surf from Hermosa Beach — It's worth it no matter how you travel to get there.  Enlarge MENU for a better view.  This first El Tarasco has been open since 1969, and though prices aren't the same, they're definitely reasonable.
It won't take another ten years to sink my teeth into another one — I've got the fever again.
Note:  It's a tiny place only a counter long — Sometimes you wait, other times you don't.