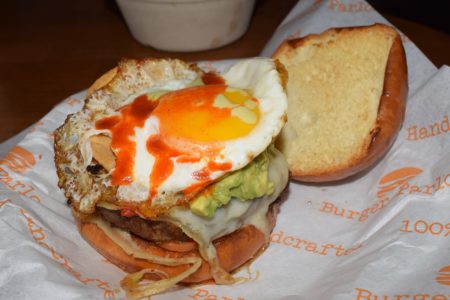 We LOVE the Burger Parlor's new Gringo Bandito Tostada Burger (pictured above) — It's made with a Hormone-Free Nebraskan Beef Patty and includes a Crisp Tostada Shell (yes, it's true), Crushed Avocado, Roasted Anaheim Chili, Marinated Carrots, Gringo Bandito Crema, Gringo Bandito Aioli and a Fried Egg.  The well-selected ingredients create an amazing Burger.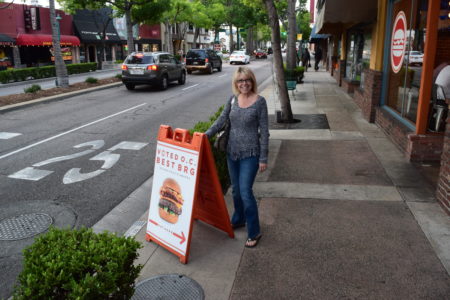 What is Gringo Bandito you might ask — It's a Hot Sauce created by The Offspring's Lead Singer, Dexter Holland.  Well, we also love The Offspring and saw them in concert the last two years at the Orange County Fair.  Together Dexter Holland and the Burger Parlor's founder, Joseph Mahon created the Gringo Bandito Tostada Burger.  And it's now on the Burger Parlor menu.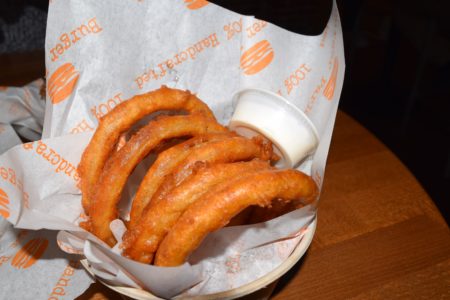 The Burger Parlor could make the best Onion Rings I've ever had.  We had them a few times previously and I'd considered writing an entire post about them, but didn't get around to it.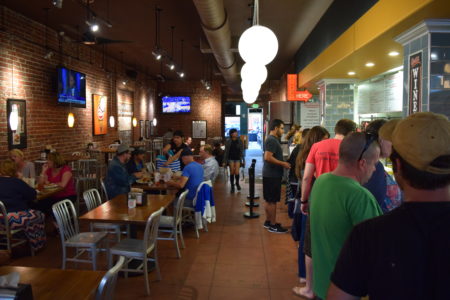 Inside the Burger Parlor's Fullerton location (above and below).  There's another one in Orange.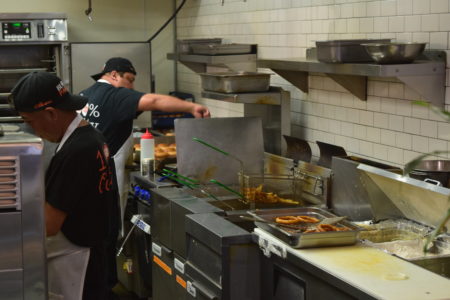 They have Beer and Wine too, in addition to Milkshakes and Sodas — Cheers to that.
We were The Ramones #57 waiting for food delivery.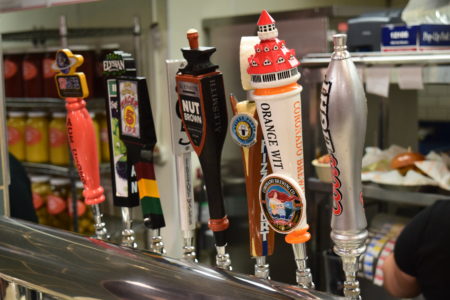 This visit we also had the Kali Burger made with Smoked Bacon, Crushed Avocado, Provolone Cheese, Peppers, Caramelized Onions, Arugula and Chipotle Aioli (below).  Another great combo.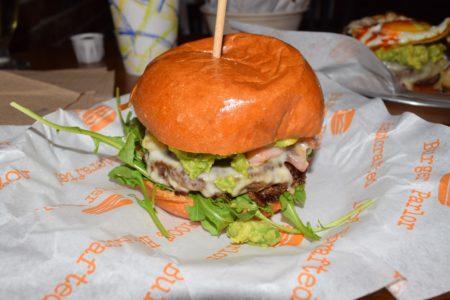 We split and shared both.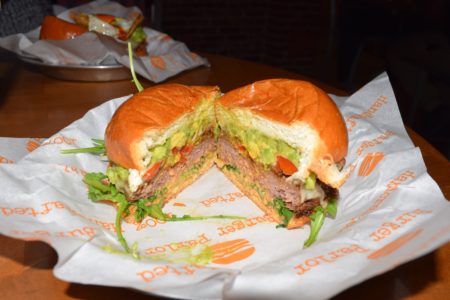 It's tricky cutting a Gringo Bandito Tostada Burger, due to the Tostada Shell (and Egg) on it.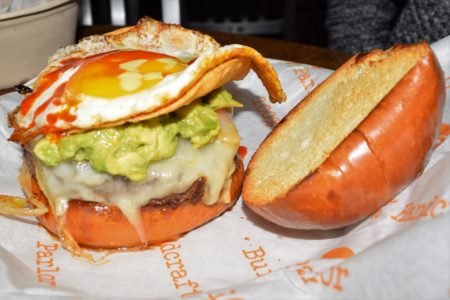 A Tostada Shell is an unusual ingredient on a Burger, but it really works, especially with Marinated Carrots between the Burger and the bottom of the Bun.  Both are perfect with an Egg.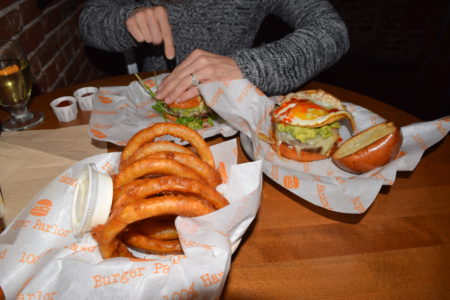 I may have a whole one next time, if I can decide between all the gourmet combinations.
The also make a House Ketchup that's offered next to Heinz.  We got one of each and used all the House Ketchup.  You cannot tell the difference by looking at them, but Burger Parlor's House Ketchup tastes like it's meant to go with the Onion Rings.  There's something special there.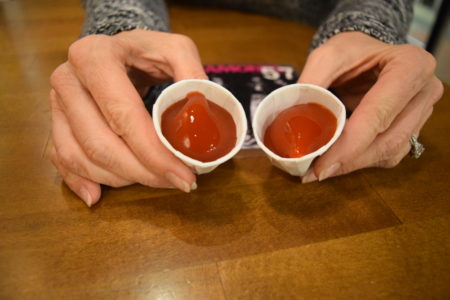 The Burger Parlor knows how to make things right — Their wall instructions impressed us (below).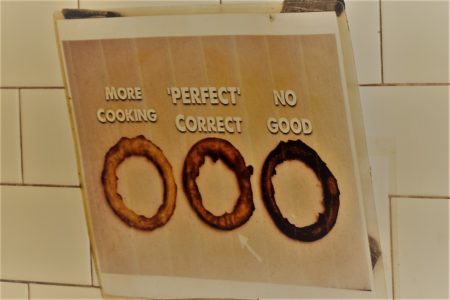 We highly recommend the Burger Parlor and their Onion Rings — To me, they kind of taste like Shrimp Tempura, especially with the House Ketchup.  The duo is on my favorite's list.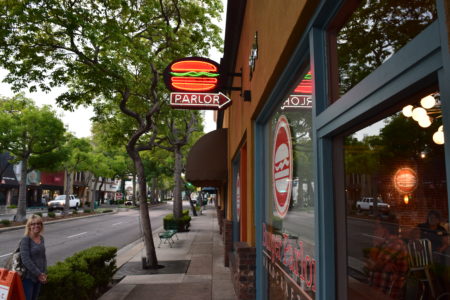 The Burger Parlor is a favorite of many and has the awards to prove it.  We'll be back.