What a surprise — A Park Avenue Dinner for my birthday.  I've wanted to go there for so long.
I've finally arrived!  I knew they had a garden, but WOW on the PAG — Park Avenue Garden.
Cheers to this exceptional restaurant and to my hunny for ziz-zagging the streets to get us there on the sly.  Where are we going?  Park Avenue — It's the best birthday dinner surprise!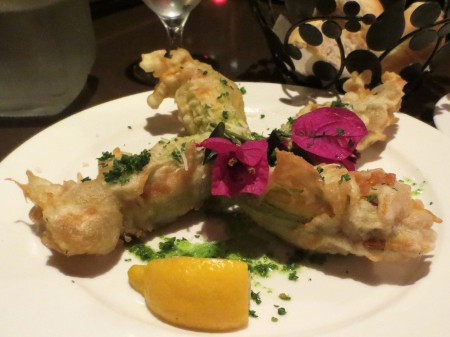 We started with Squash Blossoms filled with Goat Cheese and PAG Dried Oregano.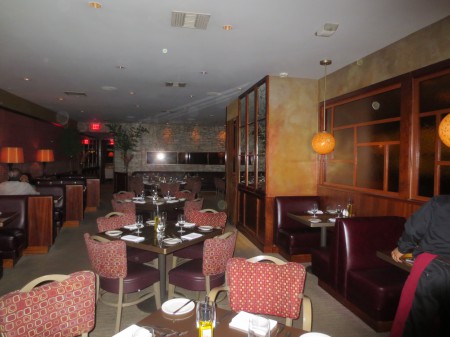 Park Avenue seems to transcend decades — Its exterior is reminiscent of the 60's or 70's.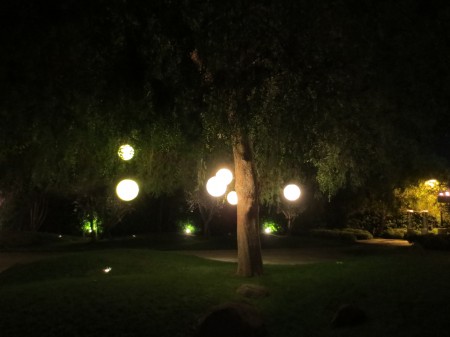 It then travels through the food classics by way of modern, beautiful, sustainable gardens.
It's bigger than expected, she said — There's a whole world going on inside Park Avenue.
Our stuffed Squash Blossoms came from the PAG — A most impressive garden.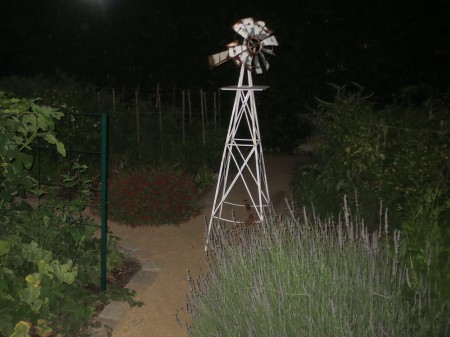 Our night photography doesn't do it justice — We hope to see all during the day sometime.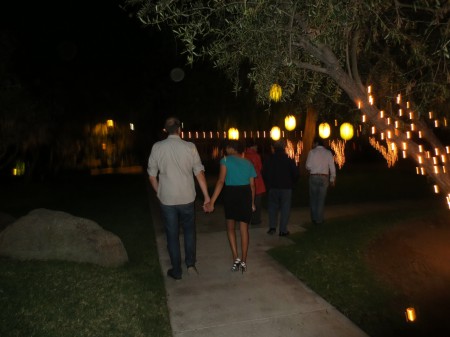 It's a romantic place with much to offer, including Il Garage, to be reported about next time.
For Entrees we chose the Slow Cooked Pork Shank (top) and a Ling Cod Special (above).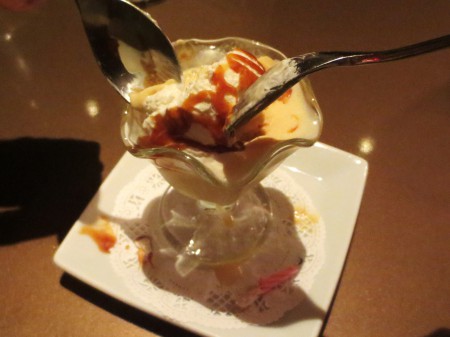 All was outstanding with a Happy Birthday Sundae — I wish… To eat here again soon.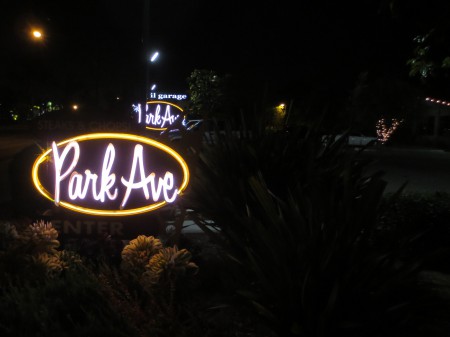 Chef/Managing Partner, David Slay walked throughout making sure all was better than good.
We want to discover more.