You Say Posole, I Say Pozolé: Let's Call The Whole Thing Game On.
You can't make it as good as this he said.  Purposeful reverse psychology or not, I'm going to try.  It's what I do and part of the reason why I started Nibbles of Tidbits.  We're talking about Posole and the one we had here was good, but the Broth was a little flat.  The challenge now is to make a Posole that's better than the one pictured.  Coming soon my friend (hopefully).  I'm not sayin' it'll be great, but it's possible, thank God.  Check back to see if you get any. 😉
Posole aka Pozolé aka Pozolli is a Mexican Stew that's most often made with Pork and Hominy.
I'm currently reviewing recipes to incorporate the best authentic and common themes.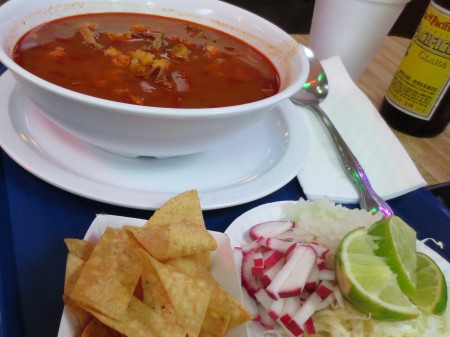 Garnishes will be included, but no human meat — Pozolé has a bizarre history.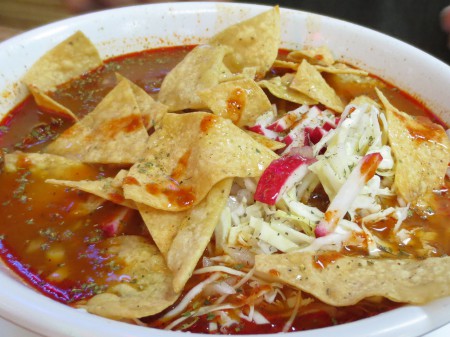 Update 10/20/12: First attempt at making Pozole shown here — Second attempt in order.