SJ's Now In Watermelon: Best Naturally Flavored Jelly Candies Around.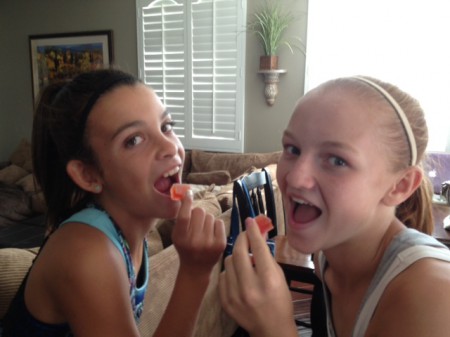 It's Watermelon LOVE, what a surprise since it's generally not one of my favorite flavors, though I always like it as Fresh Fruit and 100% Juice.  Inspired by the request of Kids in the Kitchen, I discovered Shelly's Jellies are superb when made from pureed Watermelon.
At first I didn't think it was possible to create an intensely flavored Candy without using Citrus Juice and Zest — Since I'd made all available citrus flavors, I took a chance with Strawberry and Watermelon and both couldn't have turned out better.  Lexi and Hannah (pictured) loved the Watermelon and Bailee liked the Strawberry ones better.  Blackberry Jellies are next.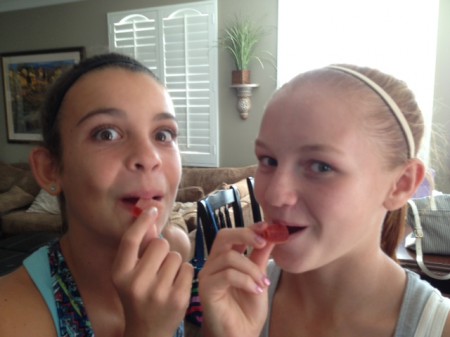 None can say they've tasted a better, naturally flavored Jelly Candy. Thanks for the ideas kids!