Seeing What's Cool About Fullerton One Bite & Sip At A Time.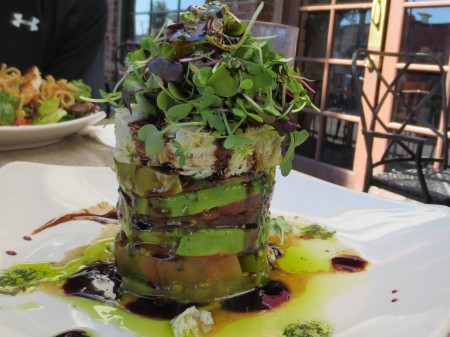 Official exploration and documentation of FOOD in Fullerton kicked off at Moodaepo's.
We spent two days sampling food in Fullerton's SOCO District (South of Commonwealth).
At Stadium Tavern (above), we had Salads on the patio — The top special was a Lump Crab Salad with Heirloom Tomatoes and Avocados with a Basil Oil and Balsamic Reduction.  We relished both Salads on a sunny afternoon.  Have you been to Roscoe's Famous Deli (below)?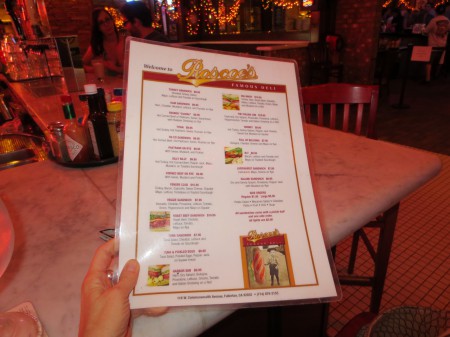 The Sandwiches are crazy tall — We needed an extra pair of Bread.  The place is cool too.
We had the Harbor Sub (above) and the Silly Billy (below).
On top of all that jazz, its twinkling atmosphere glows ready for any kind of patron.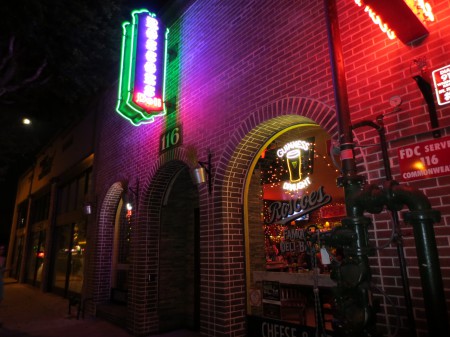 My Fullerton restaurant Tour Guide (below) doing who knows what at Roscoe's. 😉
After all, we toasted to life with a customized Iced Tea from Tranquil Tea Lounge.
Refreshing and flavorful on this hot day — We'll get it hot on a cold day, someday.
An informative and nice bunch run Tranquil Tea Lounge — And you may smell any of the labeled jars.  It's how we decided what to drink.  They are well identified and pungent.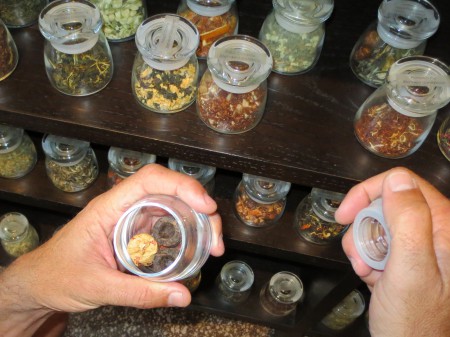 Its limited menu is inviting and it's casual and artsy inside.
We'll be scouting the streets to choose where to go next in Fullerton.  Check back.
I've previously written about The Cellar too — It's within walking distance from (or in the same building as) Stadium Tavern, where we'd gladly have another Salad.  I'm learning that Fullerton has much to offer in the way of FOOD and people.  I'm ready for more.