Good Afternoon Little Saigon: Bánh Mì's, Macarons & Strong Coffee.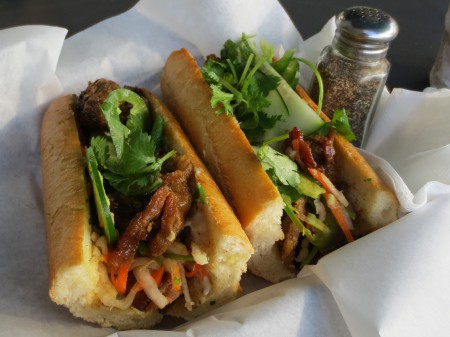 Where can I find the BEST Bánh Mì Sandwich?  Locally all answers lead to Little Saigon.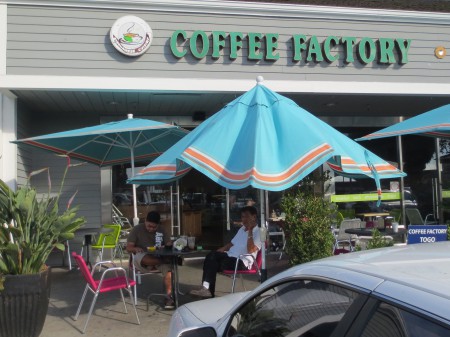 We collected suggestions, then set out to eat at a few of them in one day.
We started at the Coffee Factory with extra strong Coffees and a Bánh Mì (Thit Nuon).
It's a BBQ'd Pork Bánh Mì Sandwich that we'd go back for, and the Coffee too.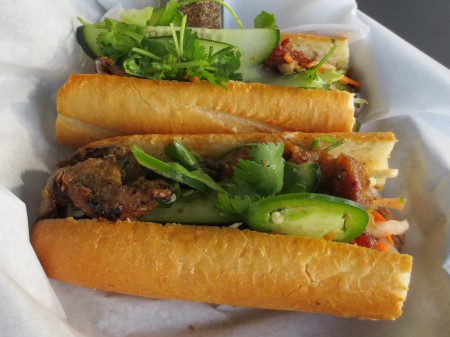 We were also referred to Paris Patisserie & Boulangerie aka Au Coeur De Paris for Macarons.
It's formerly known as Le Versailles, I think.
We got a box filled with one of each Macaron flavor to go.
At Tip Top Sandwiches (below) a Chicken Bánh Mì Sandwich on a Croissant was recommended.
There are a couple Tip Top Sandwiches locations off Brookhurst around Little Saigon.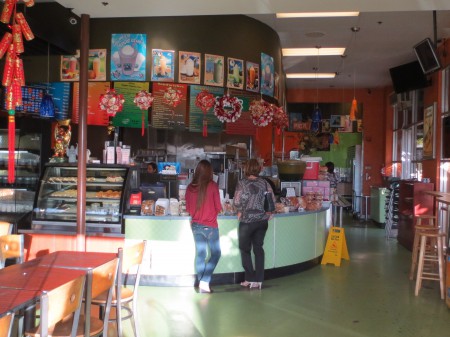 Good, but we liked the Bánh Mì at the Coffee Factory better, though vow to try more.
Also went to Brodard Restaurant for Nem Nuong Cuon and more Macarons (below).
Nem Nuong Cuon are popular Pork Spring Rolls that are wrapped in Rice Paper.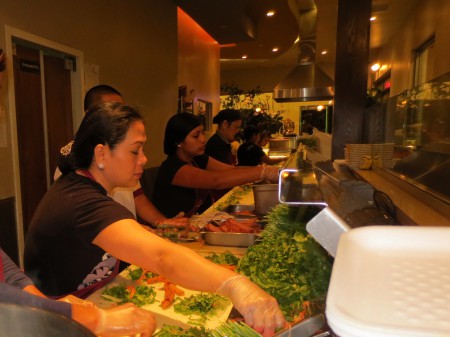 Though a favorite of many, I don't particularly like Rice Paper over a fried Spring Roll.
And we got another box of Macarons from Brodard to try and compare.
I loved the colors and Macaron flavors at Brodard.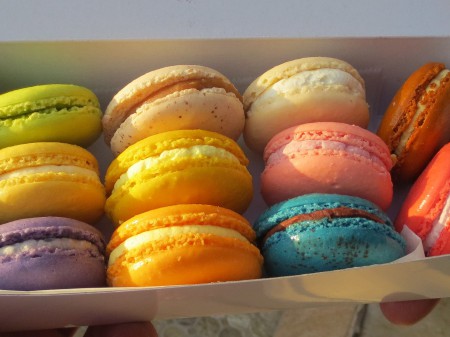 Gorgeous — Never thought to describe a Cookie as gorgeous, but couldn't stop staring.
We had no complaints about the Macarons — Both boxes were above average.
Without recommendations, it seems impossible for an outsider to know where to go and what to eat in and around Little Saigon.  The above was a good start, but we're not done searching for the best Bánh Mì and already have other suggestions on a list.  Do you have a favorite?