Kraft Milk Bites: Milk And Granola Bars Stolen From The Fridge.
The last Strawberry one was stolen from the fridge — Okay, I know who did it and you're busted.  I guess that means you like them, but next time ask, as I still had study to do.  I mean, I wanted it.  Heading to the conference room for a meeting, I found it satisfying and timely this day, with a pad of paper and Coffee in the other hand.  It's a Kraft Milk Bite Bar that's the subject here.  A group of us recently got to try them.  They're of interest because I LOVE Milk, like Granola, and I'm always looking for a good, quick breakfast bite.  Thanks!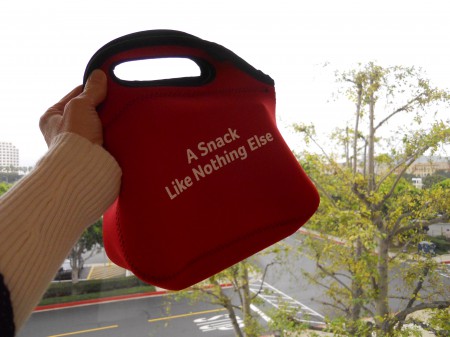 View from my new office on an overcast day, with a Snack Like Nothing Else, they report.
Voting on the office favorite, another points to the Strawberry Milk Bite, though all liked all.
We also tried the Chocolate Milk Bite with nothing bad to say about it.  I liked the Strawberry better too, but found it a tad rich towards the last bite, thus think I'd really like the Mixed Berry or Oatmeal Raisin one best.  You can learn about the nutritional information from them at MILKBITE.com, or at the top link.  It's back to work with much awaiting review.