Corned Beef With Cabbage And Carrots Cooked On The Side (Please).
March is time for Corned Beef and Cabbage, and I always cook the Cabbage, Carrots and Potatoes on the side.  No Potatoes were used this time, as I generally pick around them.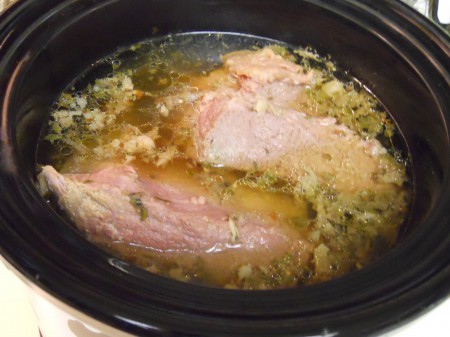 Why cook the vegetables on the side?  Exhibit A (above), all the crap that ends up floating in the Broth, after the Corned Beef cooks in a Crock Pot (or Dutch Oven) for 10 hours. 
Instead I strain and boil some of the Crock Pot Broth, and then cook the vegetables in it.
When the Corned Beef is ready to fall apart, I brown the vegetables in a little Olive Oil.
And then add the strained, lightly boiled Broth to the pan, cover it, and cook all until the vegetables are tender — It doesn't take that long.  Why would you cook them for 10 hours?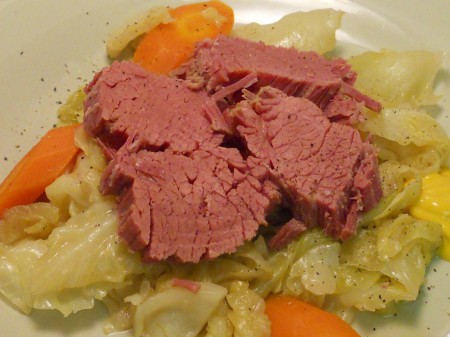 Finally, there is peace of mind knowing that nothing scary is hiding amongst the Cabbage.