Happy Easter From Kids In The Kitchen At Nibbles Of Tidbits.
Funny Easter Egg ideas by Bailee and Lexi, also known as Kids in the Kitchen here on Nibbles of Tidbits, and my talented Nieces in real life — They decorated each adorable Easter Egg pictured here.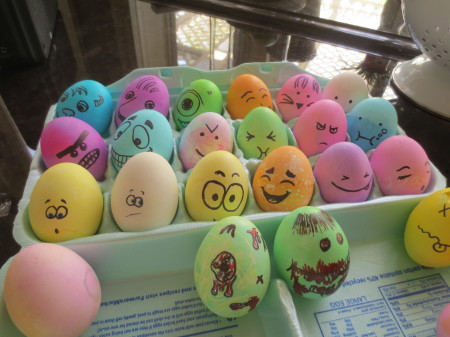 I'm impressed — They're all so expressive and made us laugh.
If I copy them mine probably won't turn out as great, but next year I want to try.
The green zombie eggs in the lid of the carton show their support for The Walking Dead, yikes.
Happy Easter to everyone from Nibbles of Tidbits — We're thankful for this day!
The kid's inspiration and my copycat comparison shall be posted next year.