Katella Deli: A Favorite For Years And Years And Years.
Katella Deli, Bakery and Restaurant (established in 1964) has been a favorite for a long time, since the South Street Deli days, if you recall it in Los Cerritos Center (aka Cerritos Mall).
Though only the Bakery is captured here, Katella Deli is a quintessential Jewish Deli.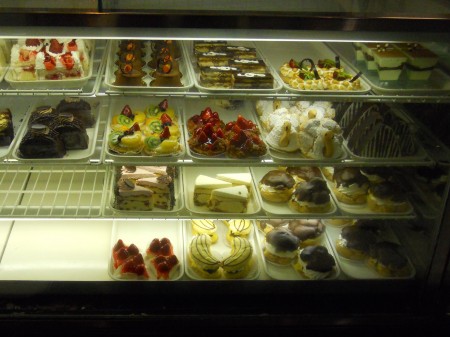 Impressive Bakery too, as shown here.
Wouldn't it be fun to take a bite out of each!?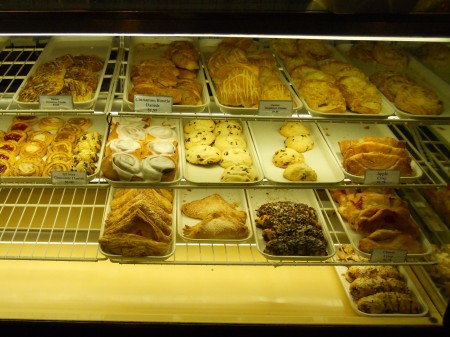 They also have a full Bar, a counter, booths and patio, generous portions, excellent Meats, good Cucumber Dressing, fresh Bread, a nice atmosphere, etc.  I'm glad they're still around.
Cookies and Cinnamon Sugar Bagel Chips are packed to go.
And last, but should be first, I LOVE their Pickles. 🙂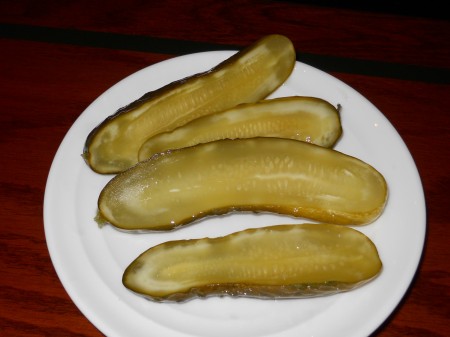 Katella Deli is down the street from the Los Alamitos Race Track, if of interest.