The Pilsner Room: A Long Time Great Place For Happy Hour.
McCormick & Schmick's Pilsner Room still serves above average Happy Hour Food — They've offered an ever changing menu of high quality appetizers at great prices for many years.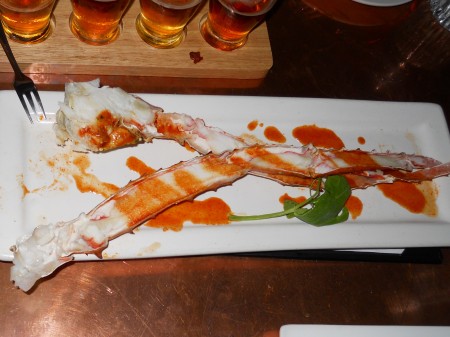 This day we had the King Crab Legs with a Tomato Chili Gastrique.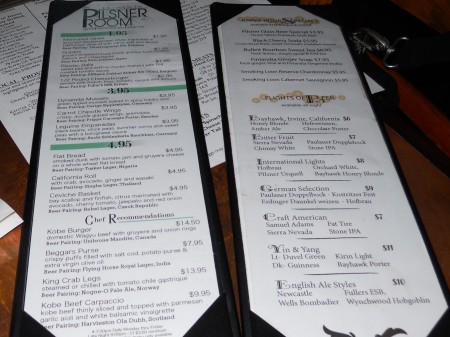 Current MENU and prices above.
1/2 lb. Cheeseburger with French Fries – A long time staple there that's always good.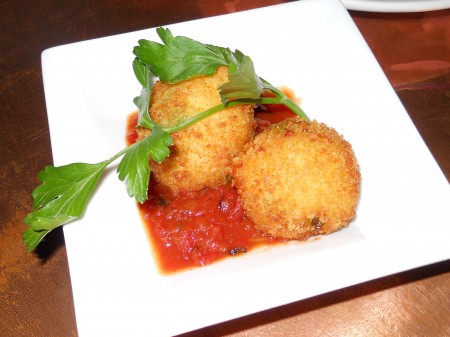 Risotto Balls — Enlarge menu for more description on all.
Carrot Chipotle Wings.
Dynamite Mussels, a favorite — Photo doesn't do 'em justice.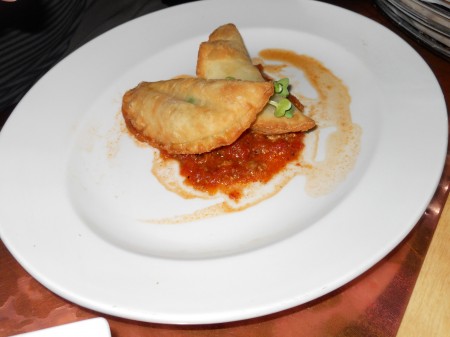 Legume Empanadas.
Marinated Olives — Since prices are so good you can't pack anything to go, so eat up.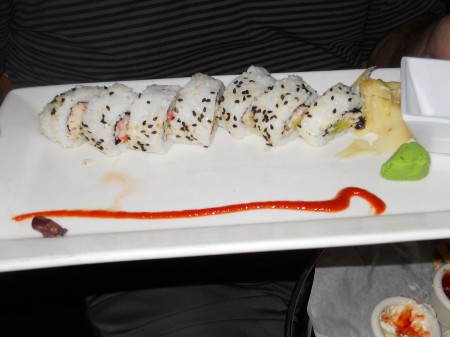 California Roll.
Gravlox.
Its interior is hipper looking these days, mixed in with appreciated old school.
View of Pilsner Room from above.
There's an outdoor patio too.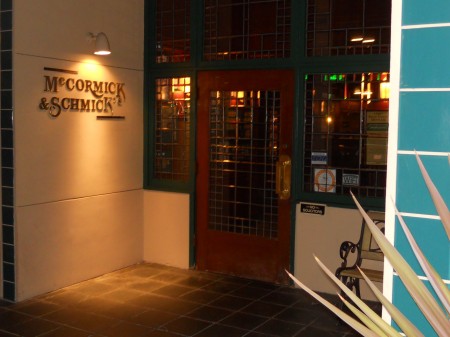 Entrance to McCormick & Schmick's.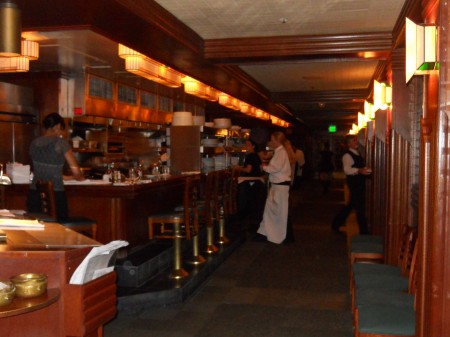 A peek inside M & S's.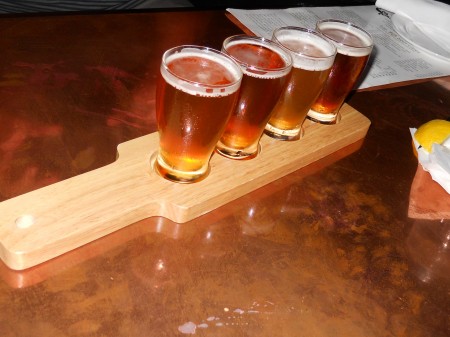 Flight of Beer — We took a couple flights.
Can't we skip this part? 😉
Peace out — Thanks for the GC Sarnoff from my other life.