Sharks, Bacon Wrapped Hot Dogs And Dinosaurs At The LA Fair, Oh My.
Mako Shark, Thresher Shark or Los Angeles County Fair Shark?  They do tricks.  Do you bite?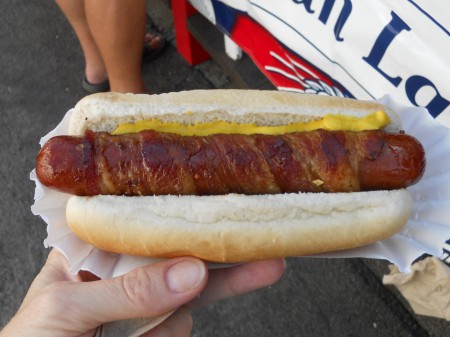 Opted for a Bacon Wrapped Hot Dog and many more bites.
Smokin' Meats.
BBQ and Beer.
Sizing up the LA Culinary Arts Competition to see how it compares to the OC.
This Cake is correct and dedicated to all my long time friends — Blessed yes I am.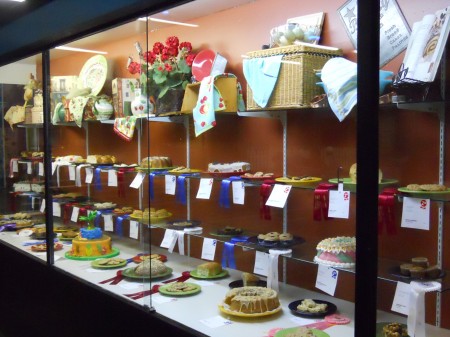 More Culinary Arts Competition Results — Cakes and Ribbons.
Table Setting Competition Results — I love the Covered Wagon idea.
Moving Dinosaurs — I wonder if they were good BBQ'd by the cavemen.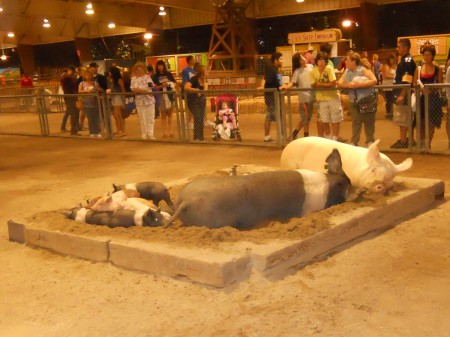 And Pre-Pulled Pork, Bacon, Carnitas, Chops, Rinds, you get the picture.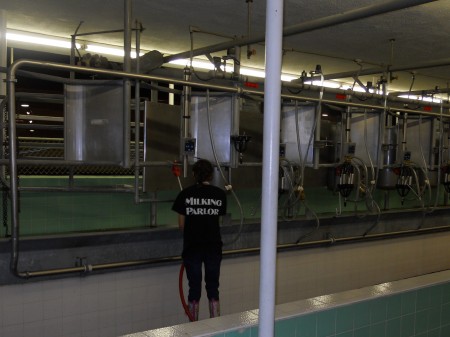 Remember all relates to FOOD here, and MILK, one of the best drinks in the world.
Learn how it's made at the LA Fair aka Pomona Fair.
And had to find the Chuckwagon, the best BBQ Brisket at the OC Fair.
Terri's Berries is at the LA Fair too, along with much, much, much more — Lots to do and EAT.