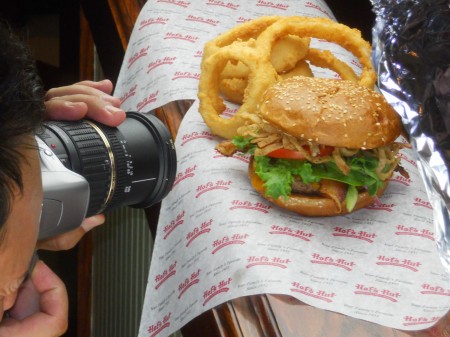 I still can't believe I won Hof's Hut's Burger Contest — It's been previously reported here.
And I was invited to its photo shoot where I learned that Burger modeling is a serious job.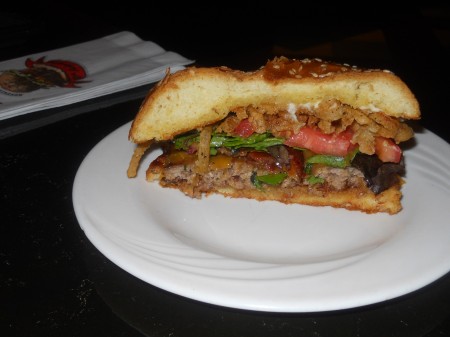 Fancy Smancy Steakhouse Burger — A perfect blend of A-1 Steak Sauce and Horseradish Mayonnaise give the Grilled Beef Patty a steakhouse flavor.  Served on a Brioche Bun, it's extra fancy with Onion Strings, Bacon, Cheddar Cheese, Baby Greens and a Tomato Slice.
The Burger was created in honor of Hof's 60th Anniversary — It was (1) of approximately (300) submissions in their Burger Contest.  They narrowed the competition down to (10) and made them all, and then (5) to ultimately choose mine, which will be available during the month of September at all Hof's Hut Restaurant locations.  And it's worth having too.
Me smiling proudly with the Fancy Smancy Steakhouse Burger.
It's a serious job building a perfect Burger for its modeling debut.
All determining what looks best — Trying to make it look as good as it tastes.
Working with food, angles and lighting — I learned a bit.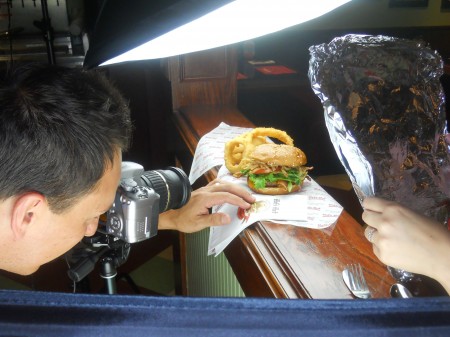 Would you want the Burger with French Fries?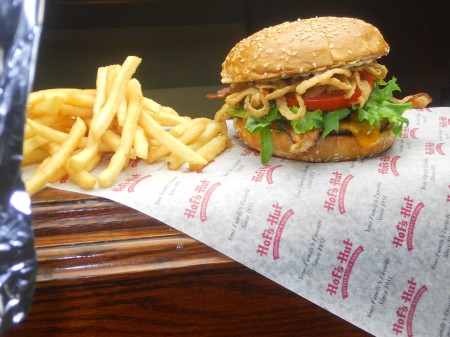 Or Onion Rings?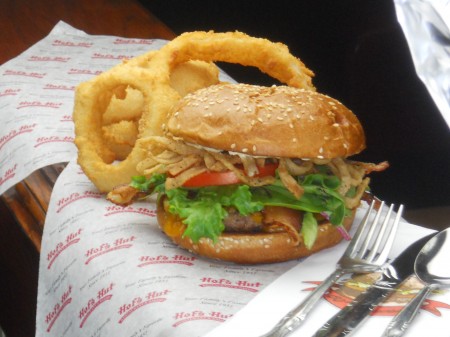 It's all about the Burger, not me.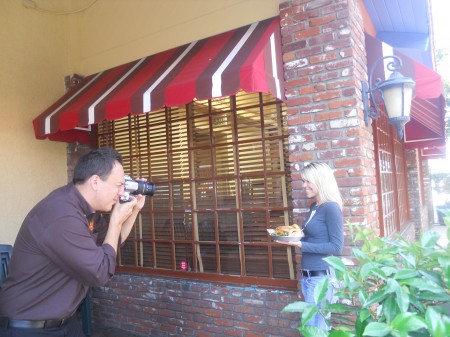 Hope to see you at Hof's Hut Restaurant & Bakery in September.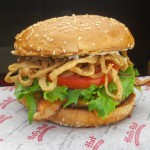 Try it!