This day it was all about the view and Bloody Marys at Newport Landing.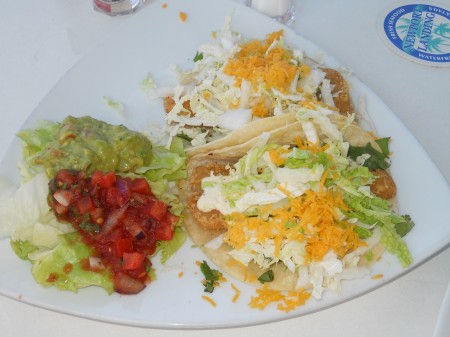 We were underwhelmed by our food choices — The Sliders, Fish Tacos and Crab Cakes were just okay.  Can't say we'd get any of them again, but will go back for the view, drinks and Oysters Rockefeller, because I like them and don't see 'em on a menu often.
The best spot for two at Newport Landing Restaurant is the upstairs patio.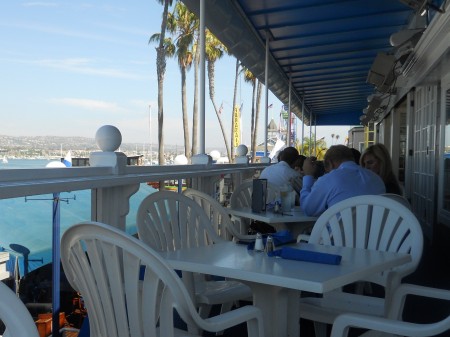 Enlarge MENU for closer examination.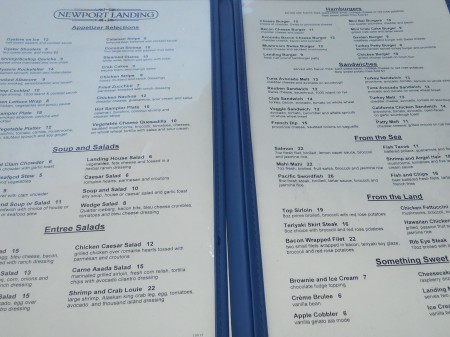 Nearby Seals claim a boat.
Across the street from Newport Landing on the Balboa Peninsula is the Pacific Ocean.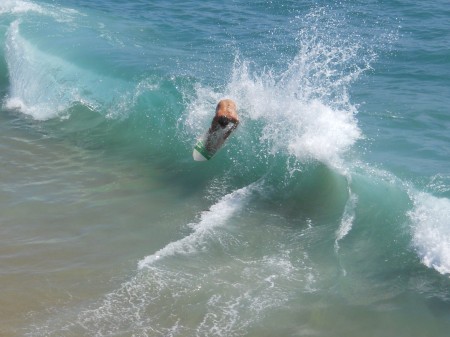 And fishing off the Balboa Pier for free food.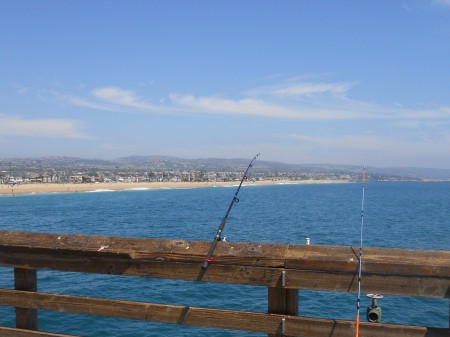 Hasta manana.