Judging At The OC Foodie Fest: Be Careful What You Ask For.
I always want to JUDGE a FOOD Contest, I think — Be careful what you ask for, you just might get it.  Today I helped judge food from endless Gourmet Food Trucks at the OC Foodie Fest.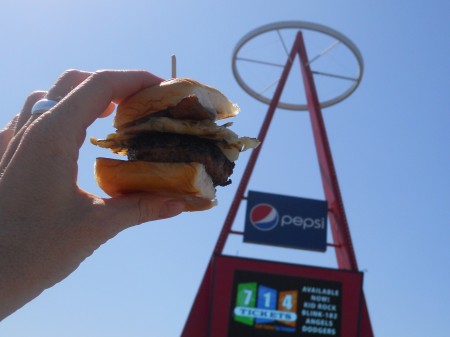 It happened at Angel Stadium and one favorite was the Oki Slider from Ranchan Ramen.
Shown here is just the tip of the iceberg — Truck after truck, after truck, after truck delivered their respective goods for the Judges to sample.  We were stuffed.  More about ALL post digestion.  Though full, wish we had to-go boxes for all we tried.  Most was above average.