Panera Bread: Strawberry Fields For (Hopefully) Ever.
I love me some FRUIT in Panera Bread's Strawberry Poppyseed & Chicken Salad — Not only does it have Strawberries, but Blueberries, Pineapple, Mandarin Oranges and Pecans.  Yum!
I felt ready to walk miles after this healthy, refreshing Salad and Creamy Tomato Soup.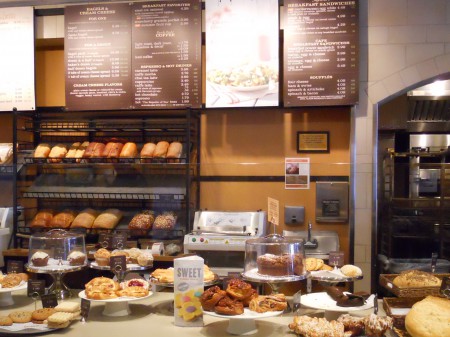 And a Strawberries and Cream Scone for the road — Fueled for a 5+ mile hike after.
Panera Bread — A good start for many things, though wish I had opted for the Chips, instead of an Apple with the Soup & Salad Combo.  You get a choice of Bread, Fruit or Chips with it, and the Chips would've gone well with the Soup, as there was plenty of Fruit in the Strawberry Salad.  It's not all about health you know… It's about taste too and all was well.