Taste Of The Nation At The Montage Laguna Beach.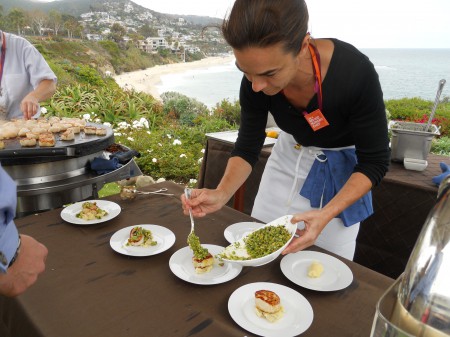 Grilling Scallops with an ocean backdrop — It's for Share Our Strength's Taste of the Nation at the Montage Laguna Beach, dedicated to making sure no kid in America grows up hungry.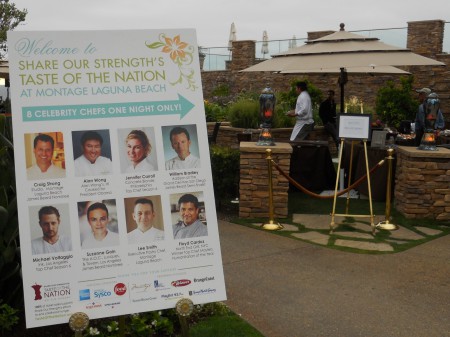 There were familiar faces from Top Chef, Top Chef Masters and other popular local restaurants.
The event was staffed and serviced to the hilt — Welcoming and immediately clearing plates.
All was top notch — From the view to the never-ending, high quality food. 
Top Chef Masters Winner, Floyd's Shrimp with Watermelon, Arugula and Mint was a favorite.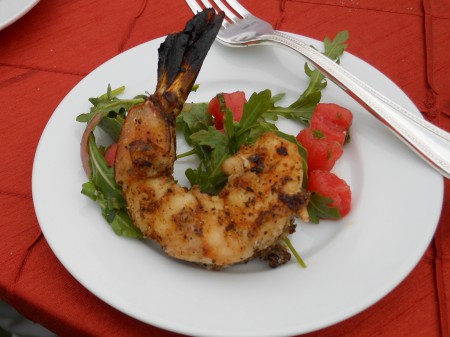 Do you remember Jennifer from Top Chef Season 6?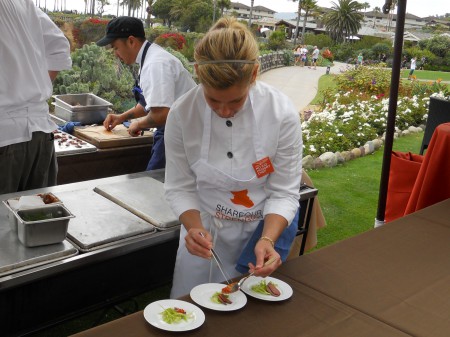 She served a Duck Heart Salad — I tried it.  Check.  Thank you.  The end.
And there was a Salmon Roe Panna Cotta type dish — Tried it too and no can do.
Hey what's that behind you?  Lo siento.
The longest line was for Alan Wong's Short Ribs with Shrimp, deservingly so.
Tender, sauced-up, slow cooked Short Ribs topped with a sautéed Shrimp.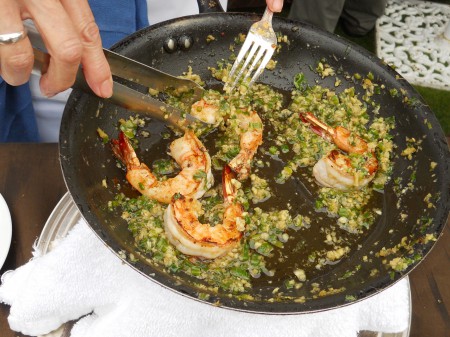 It was a lot of flavor in a beautiful, generous dish — Impressive.
Remember Michael from Top Chef 6 — He's one of the two brothers I could never tell apart.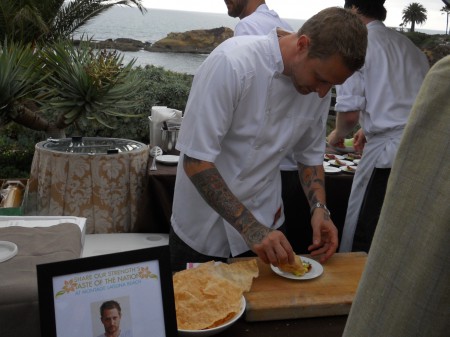 Okay, I really liked his "Cold Cuts" with a liquid nitrogen type of Horseradish Cheese, I think.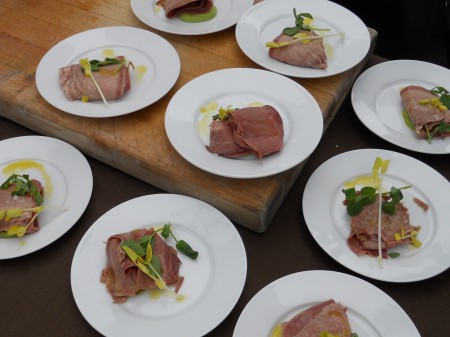 Until I learned it's Tongue, and then slowed down on the Cold Cut party train.
Guests purchased keys to potentially unlock and take home displayed liquor towers.
The day was a bit overcast, but still picturesque.
Perfectly cooked Lamb Loin hand delivered by Montage Laguna Beach servers.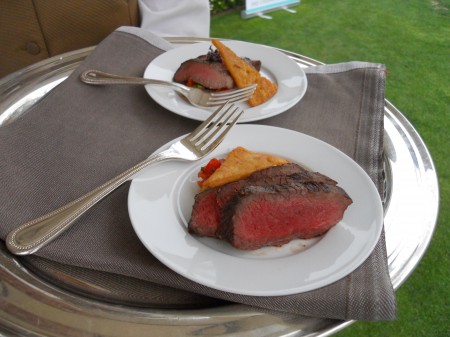 There was a silent and live auction to raise even more money for the important cause.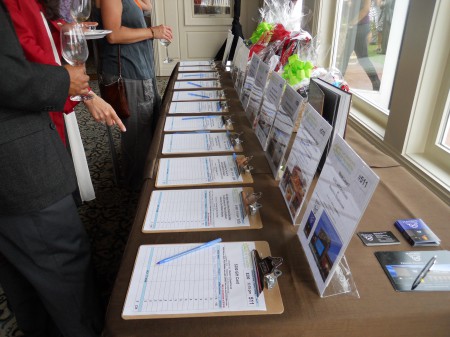 The Montage Laguna Beach grounds are exquisite.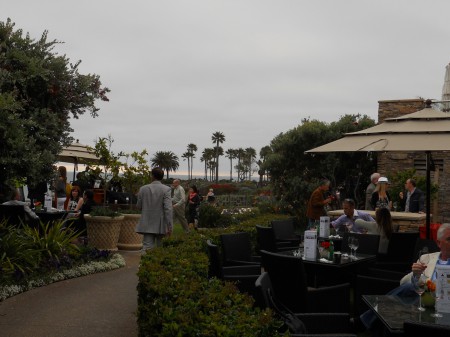 Set up (below) for the VIP after party to meet the Chefs.
I feel I already met them, as each handed me their delicious dish — Sufficiently satisfied.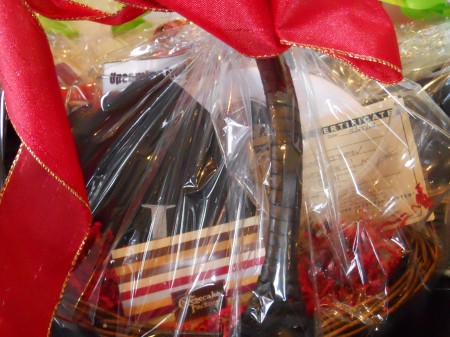 My silent auction bid landed me (2) Tickets to the Irvine Improv, $25 at The Cheesecake Factory and more.  I'm happy to contribute and partake.  I appreciate all my blessings.