Amsterdam's Cocktail Sauce Recipe.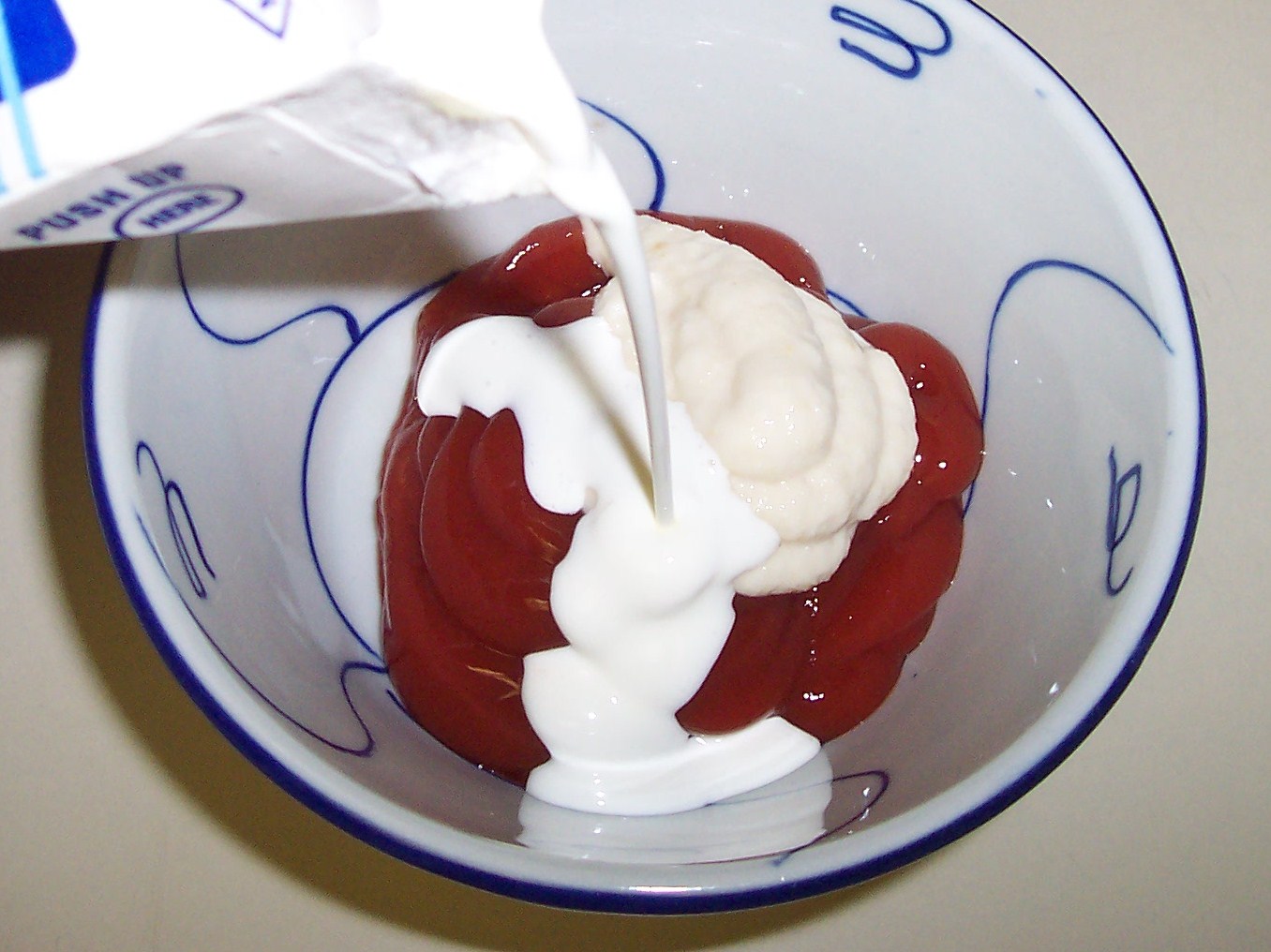 I learned how to make this fabulous Cocktail Sauce from a Waiter, while having Oysters in Amsterdam.  I wish I was there right now.  It was about eight years ago and I've been making it ever since.  I never buy Cocktail Sauce because I always have the ingredients on hand, and homemade is always better.
Amsterdam's Cocktail Sauce Recipe:
Ketchup
Horseradish
Cream
Mix all together to taste, more Horseradish if you like it spicy and less if you don't — Then just add a little Cream. 
It's so simple and good — Just 1, 2, 3.  Mine is prepared a little on the spicy side.  Enjoy.
Related Links: