Will The Real Oak Grilled Artichoke Please Step Forward.
The previously reported about Oak Grilled Artichoke at Walt's Wharf is pictured here.  It's the real deal.  We love it and its Lea & Perrins Sauce sidekick, but do think my recent variation tasted better.  How did that happen?  Can't touch their Artichoke though — It's a tasty plate.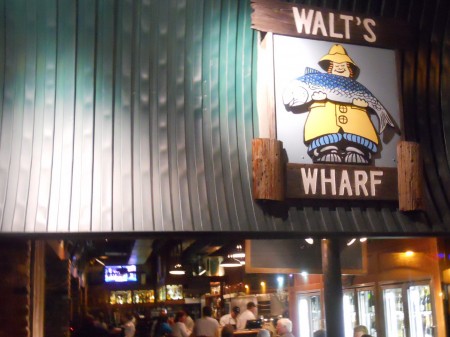 06/06/11 Update:  I now know why my Lea & Perrins Sauce tasted better than Walt's recent Sauce — They changed the recipe.  The ingredients are the same, but the measurements are different for some reason.  I prefer the original recipe, linked above.