What I Did With That Sauce.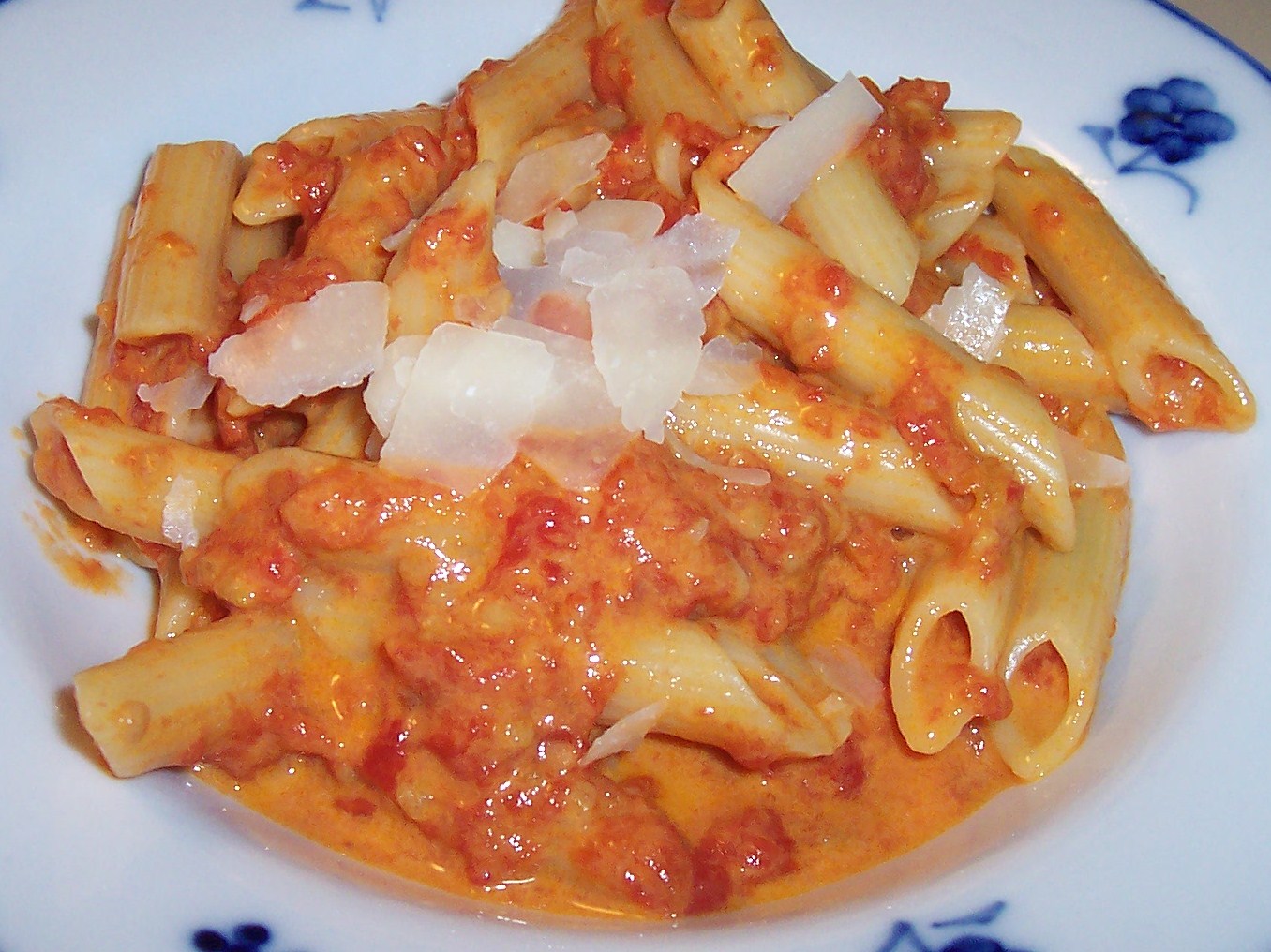 What Sauce?  The Sauce associated with this post – http://www.ineedtext.com/FoodBlog/?p=622
I added a little Cream and Shaved Parmesan, then had it with Penne Pasta.  The Sauce is good without Cream too, but it does add a needed dimension of flavor if you don't have fresh herbs.  I think I'll try it with Vodka next time.

A serving without the Cream.
Related Links: