Homemade Sausage Patties.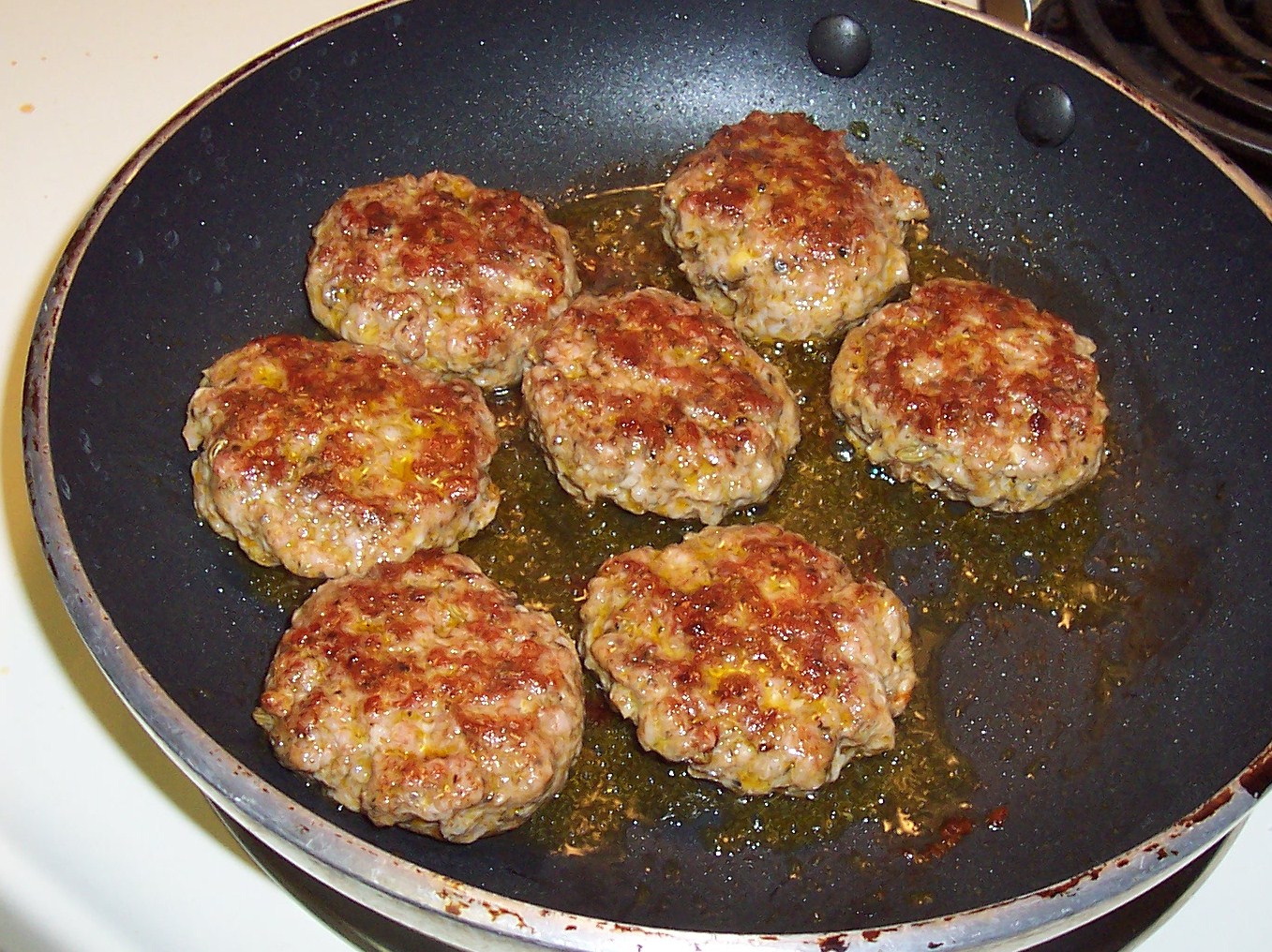 I had some leftover Ground Pork from a Soup recipe I made for a contest.  The link to that recipe and contest results is below, and with the remaining Pork I made Sausage Patties.  To prepare the same, simply add a fair amount of each ingredient (relative to the amount of Pork on hand):
Fennel Seeds
Kosher Salt
Granulated Sugar
Cayenne Pepper
Garlic Powder
Ground Basil
Ground Oregano
Dried Rosemary
Ground Paprika
Ground Coriander
Red Wine
Mix all ingredients into the Pork, then form into patties.  Brown the Sausage Patties in a skillet, then finish cooking them in the oven at 450° for another 15 minutes. 
I made a quick Pasta Sauce with Crushed Tomatoes, 4 pressed Garlic Cloves, Olive Oil, a Sprig of Rosemary and Salt.  I then served the Sausage Patties over Penne Pasta and Sauce.  The Sausage had a good flavor, but made me yearn for the lightness of a great Meatball.  I learned that I'd rather put the effort into that, but had to try this.
Related Links:
http://www.ineedtext.com/FoodBlog/?p=866
http://www.leeners.com/sausagerecipes.html
Best Meatball Recipe: http://www.ineedtext.com/FoodBlog/?p=3198