It's Possible To Love The Other: Memphis At The Santora I Do.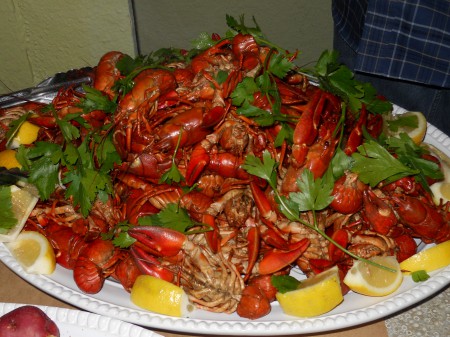 It was a Crawfish Boil tasting at Memphis at the Santora that got me there.
I'm akin to Memphis in Costa Mesa and now dig its cousin in Artist Village.
Have you tried Crawfish?  I hadn't until this day — Had been a bit apprehensive for some reason, but was invited to Memphis at the Santora for a Crawfish Boil Tasting.  It was time.
Crawfish to be continued — Keen on abundant outdoor patio seating and alluring designs.
Also like its colors and unique curves.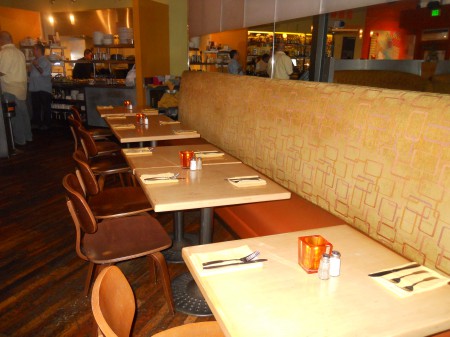 Enchanting outdoor and indoor lighting abounds curled puffy booths, benches and a Bar.
Back to the Crawfish — Food Bloggers were invited to a Memphis Crawfish Boil.
We sat down communal style to partake in a Crawfish Boil by Executive Chef Diego Velasco.
Bloggers (est. 20) sat inside and outside with Brut and Dixie ready for the Crawfish.
Top that paper, grab another Dixie, pour more Brut and allow for photos.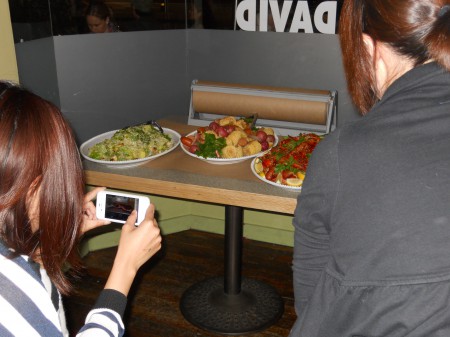 My continued interest in photographing Bloggers photographing FOOD.
Finally tried Crawfish, but just couldn't suck out its brains and found nearby flavors liver-ish.
Had 'em with Corn Bread Muffins, Corn on the Cob, Smoked Sausage, Potatoes and Beignets.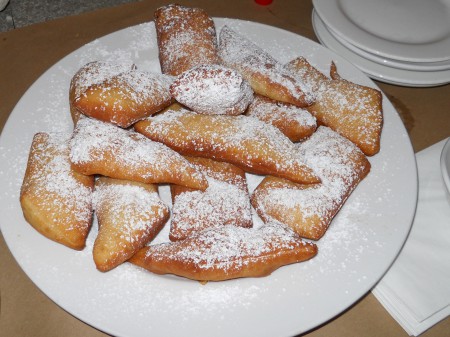 The Memphis Crawfish Boil is currently available to you — Dig in and start crackin'.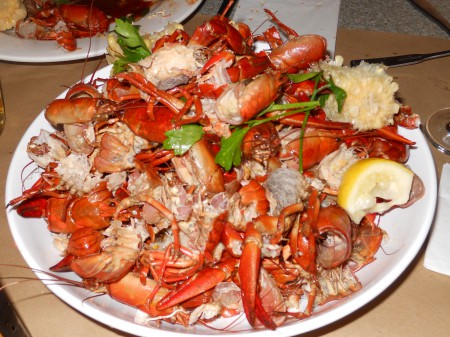 Our table included writers of the New Santa Ana Blog, Greer's OC, Wandering Chopsticks, Gourmet Pigs and Great Taste Magazine, and yielded several bowls of shells.
Overall, it was fun to commune over the Louisiana style meal, but don't need a lot of Crawfish in my life.  Though entertaining, it's messy work for diminutive meat.  We favored the juicy Smoked Sausage and fell for Memphis at the Santora, its building and peeps.  It's cool.