Mariscos Clemente Restaurant For Mexican Style Seafood In Fullerton.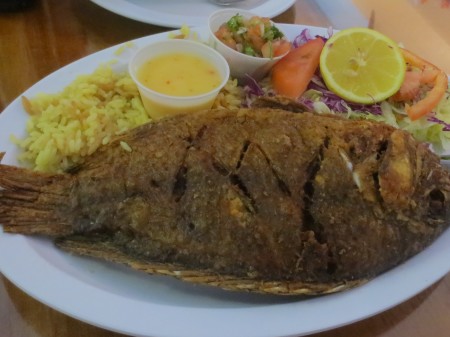 Discovering Fullerton FOOD and most recently Mariscos Clemente Restaurant.
It's a fine, local find that serves authentic Mexican Style Seafood — Muy Bueno!
Pictured from top down (a perfect sampling) — The Fried Fish (Tilapia w/ Tortillas, Rice & Salad), a Ceviche Tostada with Avocado and a Small Shrimp Cocktail, with Chips and Salsa.
It's a relatively small place with a small parking lot off Orangethorpe and Gilbert.
Many are inside and have been going there for years — We'll need to catch up.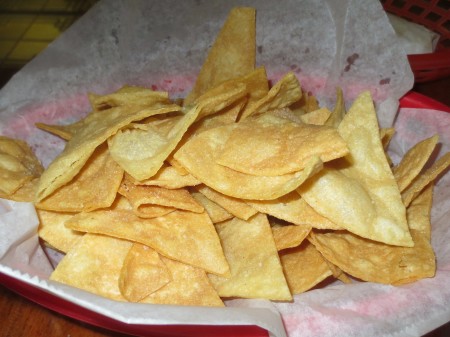 Mariscos Clemente's Shrimp Cocktail is on the sweet side, if you like that.  We're ready for their other Ceviche Tostadas and more Pescado Frito, etc — Yelp for more photos and information.