Wahoo's Fish Taco: Keep An Eye Out For This Next Restaurant Week.
Orange County Restaurant Week is over for now, but it'll be back — I'm not sure when, but you can check here.  Next time, we'll opt for the Wahoo's Fish Taco deal more than once.
For $20 it included… (2) Drinks (Beer and/or Wine), an Appetizer (Baja Rolls) to share, (2) Entrees (Two Tacos and/or Two Enchiladas), and Dessert (Churro Chips) to share.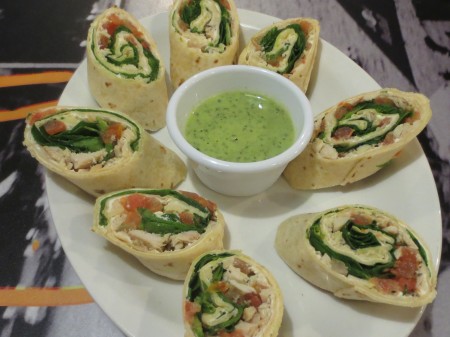 It was the best deal that week — Though it has past, OC Restaurant Week will be back again.
Until then, OC Cocktail Week starts TODAY — Here's a link to more information about it.
Though full from our Wahoo's meal, we couldn't stop eating the Churro Chips, which are similar to those in photo above — We were so busy inhaling them, I forgot to take a photo.
Cinnamon Chips (pictured above) — Photo Credit and Recipe