Prime Rib And A Tribute To Frank Sinatra At La Cave On Monday Nights.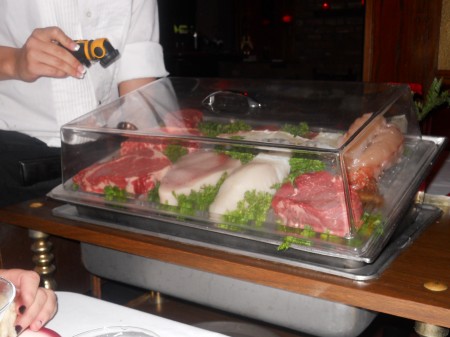 Fly me to the moon and give me a flashlight — Prime Rib and David Kinwald's Tribute to Frank Sinatra is at La Cave on Monday Nights.  With Soup or Salad, Potato or Rice, and a basket of the best Garlic Cheese Bread in town, it's a steal at $19.95.  Make a reservation or go early to be guaranteed a slab and keep tabs on the tab.  Otherwise choose from the above.
Outside La Cave off Irvine Avenue and 17th in Costa Mesa.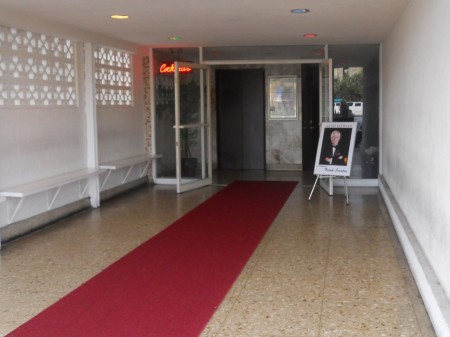 Entry looks like 1970's VIP.
Menu, hours and entertainment schedule (above).
La Cave festivities are underground — Take the elevator (left) or stairs (right) down.
David Kinwald is a good singer and Cool Cat — Enjoyed the show and meal.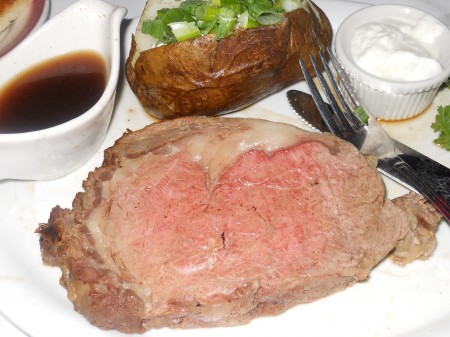 As reported, La Cave consistently serves some of the finest Prime Rib in the OC.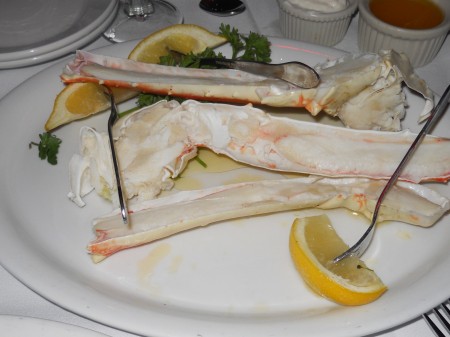 We ordered an add-on King Crab Legs, but for $24 it seemed sparse — I want fat legs!
You're looking at the menu (above), shown with a flashlight and explained by the server in the very dark lounge.  I was happy not to trip walking in and it's amazing the photos turned out, but do LOVE the old school aspects about the place.  There are no prices to look at, which I don't love, because I like to know and don't want to ask — We're not cheap, but know La Cave isn't either, but strategically it can be.  Closed Sunday, go Monday or Always, Frank.