Cafe Rose Express: Oasis At The Turnip Rose Promenade & Gardens.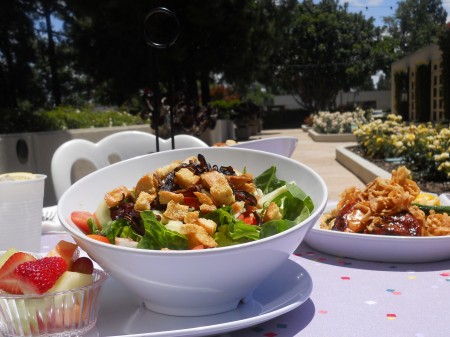 One day each week I work within walking distance from Cafe Rose Express at The Promenade Event Centre & Gardens by Turnip Rose, and the funny thing is that I just discovered it.  It's been tucked back behind my office of more than two years, but I rarely take a lunch that day, until I recently saw someone come back to the office with the most amazing looking Sandwich.
Where did you get that Sandwich?
At Cafe Rose Express, I was told — Walking distance from my office.  What a treat.
It's firstly a catering facility and event location that offers high quality breakfast and lunch weekly to the public through Cafe Rose Express and I'm happy to now know they do.
There are plenty of nice places to dine inside and especially out.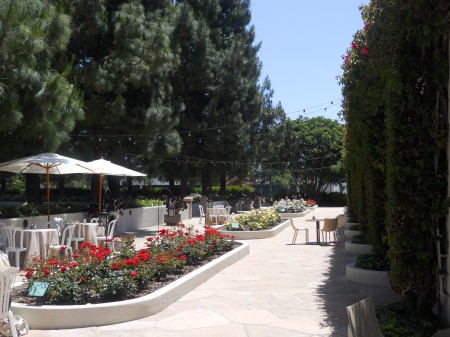 It's genuinely an Oasis within walking distance.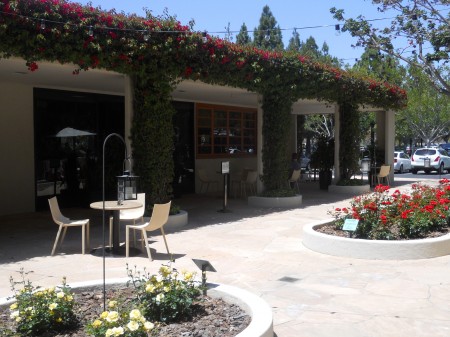 The surroundings are beautiful and the food is exceptional.
It's a pleasurable getaway for a half-hour or more.  Your time there seems longer.
People get married here and enjoy lunch on the lawn with a book when free.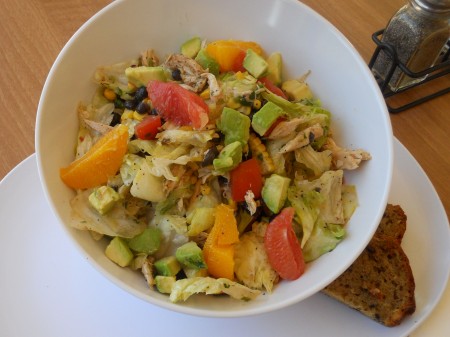 The Southwest BBQ Chicken Salad with Zucchini Bread is pictured above and the Cafe Rose Classic Salad is below.  All Salads have been fresh and generous in size and ingredients.
We also tried the Chef's Special, Caramelized Garlic Chicken with Pesto Mashed Potatoes and Spring Vegetable Medley.  Everything I've tried at Cafe Rose thus far has been superior.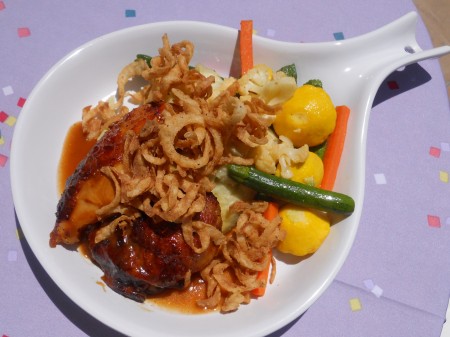 I'm also converted to Zucchini Bread, as theirs is so moist and delicious.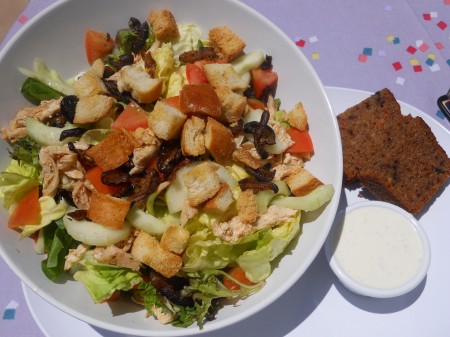 A portion of available inside dining is pictured below.
Ballroom or event room, an option for weddings and parties.  See what others are saying.
Share a Sandwich on the grass for lunch — It's humorous, the Sandwich that brought me here for the first time is a Sandwich I'd order last.  It was Egg Salad.  I still haven't tried it, but it looked so fresh and grand, with loose chopped Eggs and all.  I may get around to it someday.
I just love the grounds and food and look forward to going back.
I ate today's lunch for dinner too, as the portions are extremely generous.