Unexpectedly Discovered One Of The Best Burgers At The Daily Grill.
Didn't plan to write about our leisurely lunch at the Daily Grill, but may have stumbled upon one of the Best Burgers in Town.  It put out like a hunky beefcake — Lip smackin' taste-TEE!
And the Sourdough Bread was served warm — Love that too.
Apologies the above photo does not do the Burger justice — It was the Burger Special of the day that had Roasted Green Chilies and Jalapeno Mayo.  Two shared it and couldn't stop raving.  We'll be going back sometime to see if their everyday Cheeseburger is as fabulous!?
Entrance to the Daily Grill in Fashion Island, Newport Beach.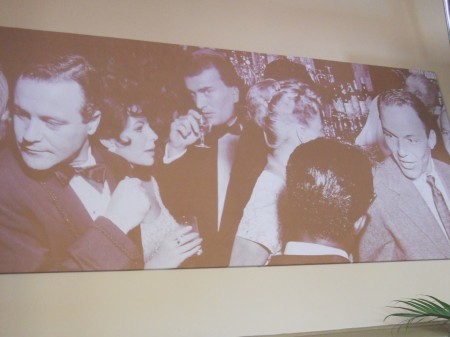 Reminiscent photo on their outside patio wall — Recognize anyone?