Homemade Box Of Chocolates: Not As Pretty But Grandma Loves Them.
It's easy to make your own Box of Chocolates — It doesn't take much time either, especially with a microwave and a good selection of Chocolate, Nuts, Fruit and decorative boxes/bags.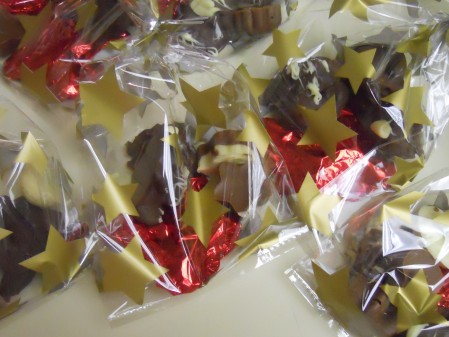 They turn out great if you don't overcook the Chocolate — Always heat it in short (30 – 50 second) intervals at 50% power, stirring in between.  Melted it becomes a velvety canvas.
Almonds and Peanuts from a leftover party platter were used to make Nut Clusters.
Molds were filled with Milk and/or White Chocolate and stuffed with an Almond, Dried Apricot or Cherry, then topped off with more melted Chocolate and settled until firm, then foil wrapped.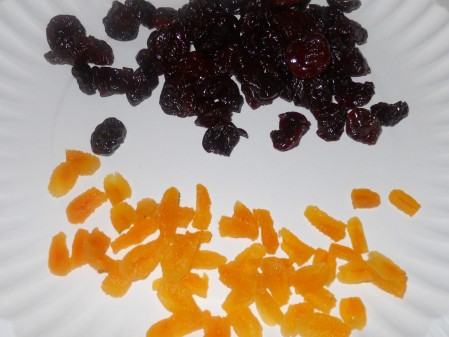 Dried Apricots and Cherries were used to make this batch — Choose what you like best.
Toasted Coconut was used to make Milk and White Chocolate Haystacks.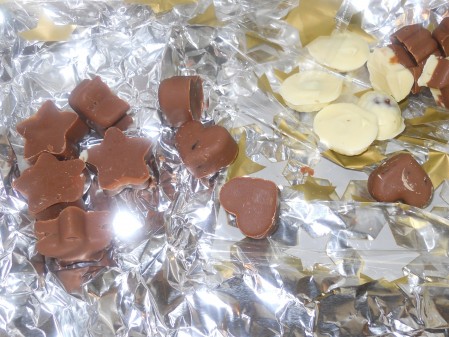 Pecans and Toffee were used to make Turtles and Marshmallows and Almonds were used to make Rocky Road.  Milk, Dark and White Chocolate was utilized for markings and assortment.
Each Chocolate piece was marked, molded and/or prepared uniquely to be identifiable.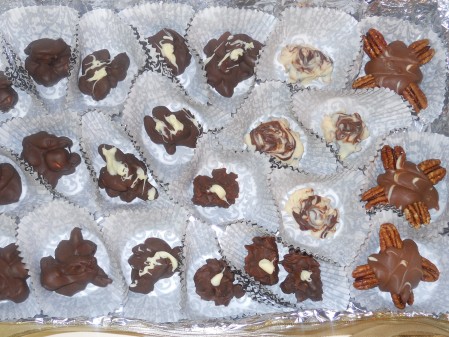 Giant Box of Chocolates (above).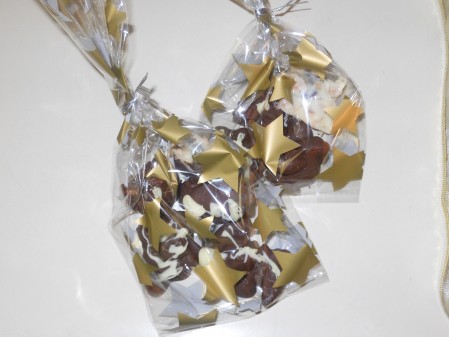 Overall, they're not as pretty as those you buy, but clean up well when placed in a cute box or cellophane bag — And could mean even more to a loved one.  They taste great too.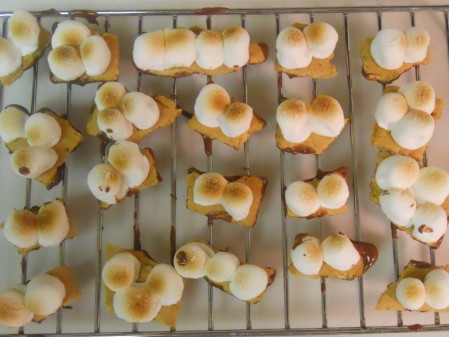 I also experimented with broken Graham Cracker pieces — I topped them with Marshmallows, broiled the tops in the oven and dipped 'em in melted Chocolate (pictured above), before covering them with Chocolate.  The S'more Bites ended up being a favorite.